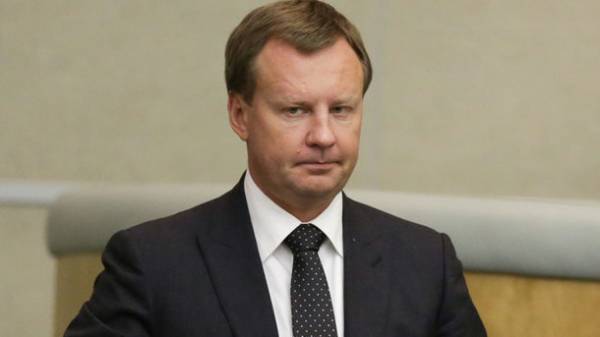 The widow of the killed in Kiev, Russian politician Denis Boronenkov Maria Maksakova said that the attempt on her husband ordered to the Russian criminal authorities. She told about it in the comments to "Rain".
In her opinion, the crime was not political.
"Putin is not this murder," said Maksakova.
She believes that crime bosses ordered the assassination of her husband. She also had doubts that the customer is the head of the FSB of the Russian Federation Oleg Feoktistov as she thought earlier.
"This gift", he was presented with the criminal authorities. The trail goes to the Russian criminal authorities, which "are protected" now by the very same people of which I speak (FSB – ed.)", – said Maksakova.
In her opinion, these crime bosses came on a gang of killers, who themselves were part of a large group of absalikov in Dnepropetrovsk, with its ties with Moscow.
We will remind, on March 23 in Kiev in the shooting death of a former member of the Russian state Duma Denis Voronenkov, who took Ukrainian citizenship and testified against fugitive President Viktor Yanukovych.
In turn, the killer Boronenkov was arrested as a result of injuries after a shooting. However, several hours later he died in hospital from his injuries.
On 16 June it became known that the court arrested a suspect in the murder Boronenkov.
Comments
comments