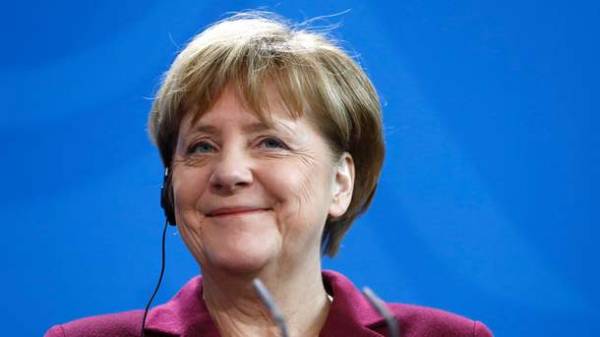 Minsk agreement – the only thing I have to deal with the situation in the Donbas.
This was in response to a question about dead if the Minsk agreement, said German Chancellor Angela Merkel during the second day of the Munich security conference.
"President Poroshenko emphatically shakes her head, as far as I can see, is beginning to meet the Chancellor, meaning that Poroshenko did not agree with the idea that the Minsk agreement is dead. – The Minsk agreement – the only thing we have. If nothing else, it is not necessary to throw away what we have. The Minsk agreement then (at the time of signing – Ed.) came from the fact that from the first day after the cease-fire we will take all subsequent steps, including political (elections in the Donbas – Ed.). But then within 2-4 days failed to ensure the ceasefire regime," – said Angela Merkel.
Then, to move the process forward, Ukraine, the Chancellor, has created a variety of contact and working groups.
"Of course, it would be well with Russia to fight ISIS and to build a free trade zone from Lisbon to Vladivostok. I believe that we need to make significant efforts and continue to follow this course (fulfilling the Minsk agreements – Ed.)", – added Merkel.
Earlier, Merkel said that Germany and France should continue to work within the "Normandy format" on implementation of the Minsk agreements to achieve a lasting ceasefire in the Donbass.
We will remind, on February 17 in Munich, Germany opened an annual 53-I the Munich conference on security. This year we expect more than 500 participants, 120 government delegations, more than 30 heads of States and 80 foreign Ministers and defense, including Vice-President Mike Pence, Secretary of defense James Mattis and Senator John McCain, who will lead the Congress delegation.
To meet and greet participants in the main conference hall of a five star Hotel Bayerischer Hof, which traditionally hosts the annual Munich security conference, will be its Chairman, Wolfgang Ischinger.
No doubt the main topic of discussion will be the future of the West and the world after the election Donald trump President of the United States.
In the framework of the Munich conference planned even night discussion "the Future of NATO: "obsolete" or "very important" ("The future of NATO: "obsolete" or "very important?"). In discussion will take part: the Secretary of state for defence of great Britain Michael Fallon, the defense Minister of France Jean-Yves Le Drian, Minister of defence of the Netherlands Jeanine-Hennis Plasschaert, the Minister of defense of Canada harjit Singh Sajjan, the defense Minister of Turkey Fikri Ishik and the General, the commander of the European command of the armed forces of the United States Curtis Scaparotti.
The Munich conference will last until Sunday, February 19.
Comments
comments