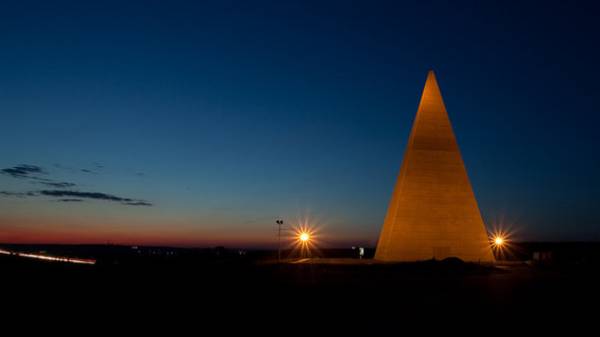 The last hurricane destroyed a 44-meter pyramid application installed on the new Riga highway in the Istra district, said Monday in a press-service of administration of city district of Istra.
"The pyramid of Hunger was demolished by a hurricane, it remained only the base. In addition, adjacent to the pyramid villages after bad weather problems with electricity," – said the head of the administration of Istria Andrei Dunayev, quoted by the press service.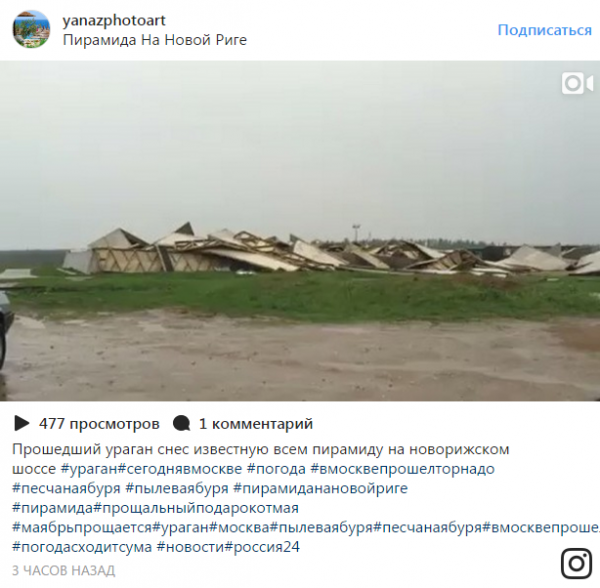 According to him, the place offers 14 emergency crews.
As noted in the administration, in the urban district the dead and injured from the hurricane there.
Golod's pyramid is an architecture, developed by the Russian engineer Alexander Golod. Belong to the so-called "energy pyramids". The pyramid on the 38-th kilometer of the Novorizhskoye highway was built in 1999. Its height was 44 meters.
Comments
comments