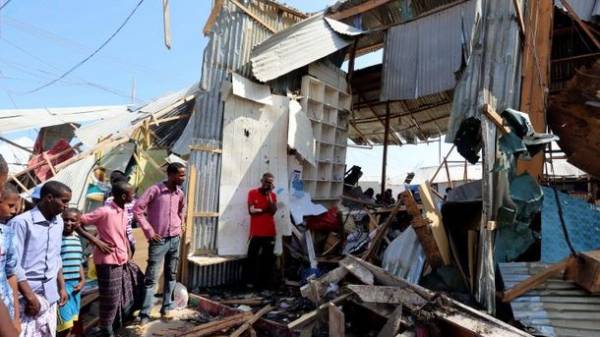 The number of victims of explosion at a market in Somalia has risen to 39 people. About it reports Reuters, TV channel "112 Ukraine".
It is reported that the car was driven by a suicide bomber.
"We have found 39 bodies and there were many wounded", – said the Director of "Aamin" ambulance, Dr. Abdikadir Abdirahman, the.
According to eyewitnesses, the market was destroyed.
"I stopped in my store when the car came onto the market and exploded. I saw more than 20 people lying on the ground. Most of them were dead," said a witness of what happened to Abdullah Omar.
As reported in the Somali capital Mogadishu explosion in the market. Previously it was known about 18 of the victims.
Comments
comments