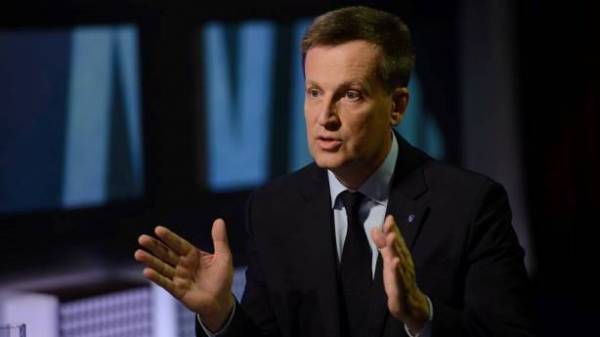 The former head of the SBU Valentin Nalyvaychenko said that the killing of security forces in Ukraine take place on a tip. He told about it on a press-conferences, transfers UNIAN.
He urged the security forces to investigate at least one case to undermine Ukrainian officers.
"With regard to bombings and terrorist attacks, which killed the best counterintelligence and now military intelligence Ministry of defense. First and foremost, should be investigated at least one such murder to the end. What I mean? Who are these bomb makers who manufacture explosives, where explosives who is the customer and the organizer of at least one such murder? Because the handwriting is similar, and the use of explosives is almost the same, because there's a huge leak and target focusing is accomplished against the best counterintelligence officers, the young officers of our state," – said Nalyvaychenko.
We will remind, on March 31 in the center of Mariupol blew up a car with the officer of the security Service of Ukraine Alexander Kharaberyush.
June 27 at 8:16 law enforcement officers received a report that at the intersection of streets Solomenskaya and Alekseevskaya exploded the car "Mercedes". The fragments in the explosion scattered in a radius of about 100 meters and damaged other cars. It turned out that killed the unit commander of the Main intelligence Directorate of MOU Maxim Shapoval.
On 28 June it became known about the explosion the vehicle of security forces in the Constantine district of Donetsk region, killing Colonel Yuri voznyi.
Comments
comments