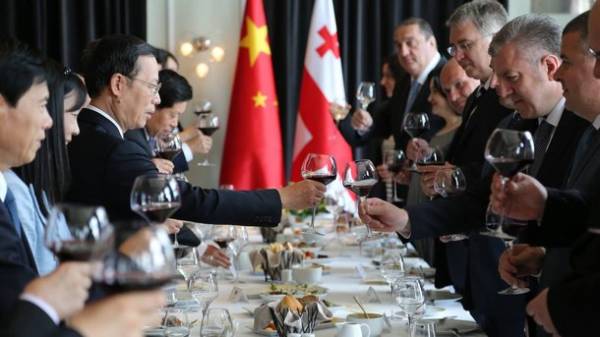 The Minister of economy and sustainable development of Georgia Giorgi Gakharia and Minister of Commerce Zhong Shan on Saturday in Beijing signed a free trade agreement between the two countries, the press service of the Ministry of economic development of Georgia.
According to the Ministry, Georgia became the first country in the region with which China signed a free trade agreement, opened for Georgian goods, the largest market in the world, covering 1.4 billion consumers.
The report notes that, according to the agreement, 95% of Georgian products and services will be exported to the Chinese market without customs duties, with a zero tariff. This is mainly wine, spirits, soft drinks, mineral water, tea, nuts, honey, jams, juices, fruits and vegetables, as well as nitrogen and mineral fertilizers, ferroalloys, locomotives, cables, plastic products and other products.
It is emphasized that the effective work carried out by the governments of the two countries, free trade negotiations between China and Georgia was completed in unprecedented short periods of time.
The agreement will enter into force in mid-2017, after it is ratified by the legislatures of both countries.
China ranks fourth among the major trade partners of Georgia. In 2016 the trade turnover between the two countries amounted to $717,1 million (6% of the total foreign trade turnover of Georgia) and in the 1st quarter of the current year – $175,9 million (7.7 percent). Georgia exports to China mainly copper ores and concentrates, wine, spirits, soft drinks, mineral water and imports steel products, household appliances, computers, mobile phones.
Georgia has concluded agreement on free trade with the European Union, CIS countries, Turkey and the European free trade Association (EFTA), which unites non-EU Switzerland, Norway, Iceland and Liechtenstein, as well as preferential trade arrangements with the United States, Canada and Japan.
Comments
comments