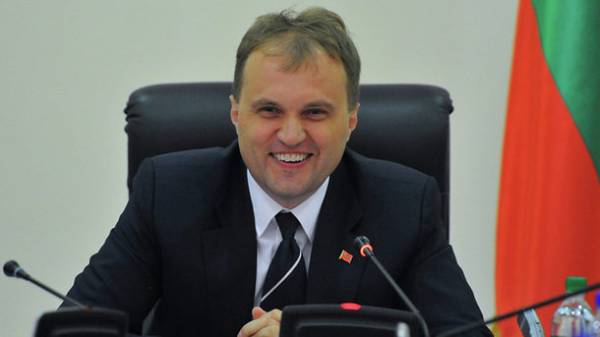 Former President of the unrecognized Transnistrian Moldovan Republic (PMR) Yevgeny Shevchuk, has secretly left the country. On Wednesday, June 28, reported in Facebook the speaker of the Supreme Council of the PMR Alexander Scherba.
"The night he got on the boats across the Dniester and in Moldova," wrote the Chairman of the Transnistrian Parliament.
According to Scherba, the former leader of Transnistria was supposed to attend the session of the Supreme Council, which addressed the Prosecutor of the Republic on consent of the Parliament to deprive Shevchuk immunity, and to investigate its activities.
The speaker explained that on the eve Shevchuk presented the necessary documents.
On Wednesday, the Parliament has deprived the former President of the PMR immunity. According to the Prosecutor, he initiated a criminal case on the embezzlement of public funds in especially large sizes.
The investigators believe that Shevchuk, being the leader of the country, created a stabilization Fund to which a special gas account was transferred about 83 million Transnistrian rubles (eight million dollars), adds Sputnik Moldova.
The independence of Transnistria was proclaimed on 25 August 1991, and then between separatists and Moldovan troops began the short armed conflict that ended in the actual victory of the separatists, supported by Russian army.
Yesterday the President of Moldova, Igor Dodon, called for the provision of the unrecognized Transnistrian Moldovan Republic (TMR), a special status within a United country.
Comments
comments