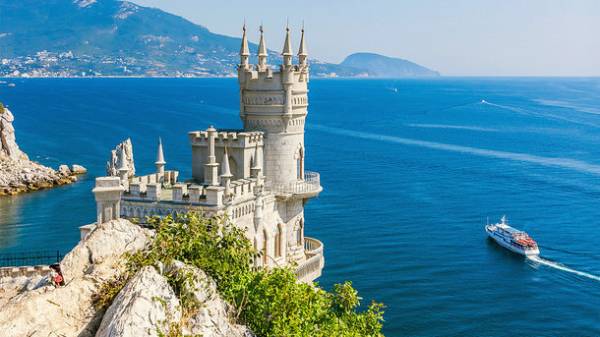 The Ministry of foreign Affairs of Germany called on its citizens to refrain from trips to Russia-occupied Crimea and Donbas. This was reported on the website of the German foreign Ministry.
German diplomats reminded their citizens that the Crimea is Ukrainian territory.
"Under international law, the Crimea belongs to Ukraine, but the Peninsula is now de facto under Russian control. From June 2015 for a trip to the Crimea, you must obtain permission from the competent Ukrainian authorities which is provided for special occasions, but not for tourist trips", – is spoken in the message.
The German foreign Ministry also remind its citizens that the entrance to the Crimea from the territory of Russia is also a violation of Ukrainian legislation, which may entail sanctions.
In addition, the diplomats are asking the Germans not to travel to the occupied territory of Donetsk and Lugansk regions.
We will remind, on March 25 in the annexed Crimea arrived the delegation of German politicians and businessmen. The delegation consisted of 10 persons – businessmen who deal with real estate issues, and policies at the regional level.
Comments
comments