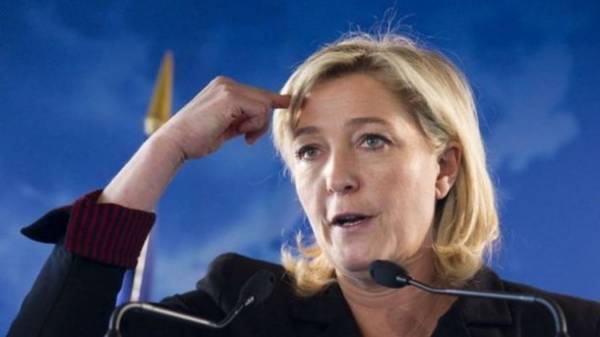 Every second Russian (55%) interested in the election campaign in France, including 10% closely monitoring her progress, and 45% learn about her from time to time. This was reported by the all-Russia centre of studying of public opinion (VTSIOM).
According to 57% of the respondents, the outcome of the presidential race in France is important for Russia. One third of Russians (35%) believes the outcome of the vote is not too important for the Russian Federation.
Among the candidates the most recognizable in Russia was the head of the "National front" marine Le Pen, have heard about it or know 71% of participants nationwide telephone survey conducted April 25-26 among 1,200 respondents.
Second place was shared by the candidate from "Republican" françois Fillon and the leader of movement "Forward" Emmanuel macron – has heard of them 52% and 50% respectively. The name of the candidate of the movement "Unconquered France" of Jean-Luc Mélenchon is familiar to every third (34%).
While the sympathies of the Russians on the side, Le Pen's location to her expresses 61%, whereas the leader of the presidential race, the Makron, only 8%. A quarter of respondents (26%) do not sympathize with any of the qualified for the second round candidates.
On April 23 France was the first round of presidential elections. According to its results in the second round, which will take place on 7 may, have been Le Pen and macron.
As reported, opinion polls show that every fourth inhabitant of Russia believes that the Sun revolves around the Earth.
The survey "Levada-Center" has recently shown that, in the opinion of 51% of Russians, business in Russia is "generally going in the right direction".
We will remind, according to VTSIOM, among the events of the last decade and a half , the most important Russians first and foremost think "annexation" of the Crimea (14%).
In addition, the polls reported that 73% of respondents supported airbombardment of Aleppo, Syria.
Also the majority of Russians, according to VTSIOM, do not believe in the version about the involvement of the Russian Federation to the collapse of the "Boeing" over the Donbas in July 2014.
Comments
comments