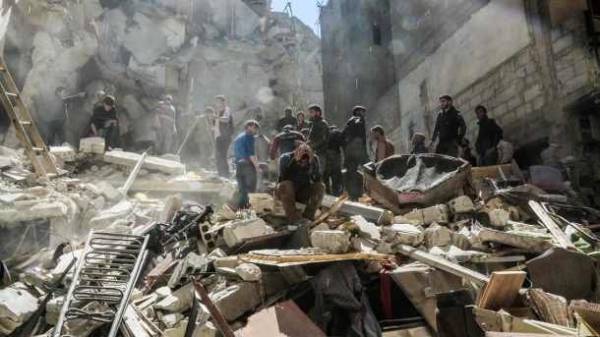 The administration of U.S. President Donald trump believes that the Assad regime in Syria is preparing a new chemical attack reported by Reuters, citing a statement by the press Secretary of us President Sean Spicer.
"The United States has documented the potential of making the Assad regime to another attack using chemical weapons that can cause mass death of civilians, including innocent children. These actions are similar to those that were carried out before the attack with chemical weapons on 4 April 2017," the statement reads.
The statement also said: "If Assad will commit another mass murder using chemical weapons, he and his military will pay a high price".
We will remind, the town of Khan Shaykhun the southern Syrian province of Idlib was subjected to a chemical attack on 4 April 2017. This was reported in the London Syrian monitoring centre for human rights (SOHR). According to human rights activists, the result of himataki killed more than 80 people.
The TV channel Al Jazeera and the Turkish news Agency Anadolu on April 4 reported by other victims, citing a statement by the Minister of health of the provisional government of the opposition in Idlib Firas al-Jundi: more than 100 dead and 500 wounded.
Comments
comments