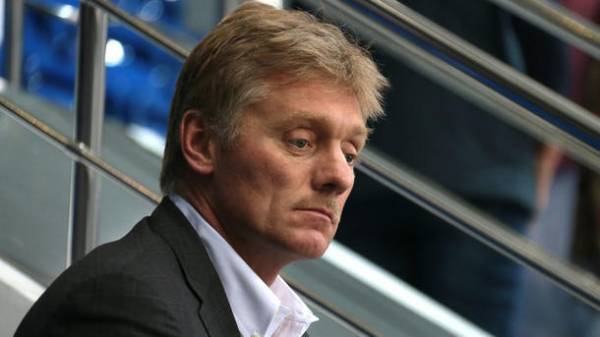 Press Secretary of the President Dmitry Peskov said that in recent times has been working the telephone contacts of Russian President Vladimir Putin with President of Ukraine Petro Poroshenko, the ceasefire in the town were discussed.
"The fact of the cease-fire in the plant was not discussed. Took place the exchange of opinions and the expression of mutual concerns arising from the escalation of tensions. I can only confirm that is was really working telephone contacts between the two presidents," – said Peskov reporters Thursday.
The press Secretary of the Russian head of state said that these telephone conversations were few.
At the request of journalists to inform, under whose initiative were these calls, Peskov said that additional information on this issue to provide not ready.
Earlier in the presidential administration of Ukraine said that Petro Poroshenko during the escalation of the situation in the Donbass held two telephone conversation with Vladimir Putin.
"During the escalation of the situation in the Donbass to stop the constant shelling of the Town and to restore the energy supply of the city and also to free the hostages, including Oleg Sentsov, Roman Sushchenko, President of Ukraine has held two telephone conversation with President of Russia", – said the press service, noting that these contacts took place in coordination with the European partners in the Normandy format.
The press service also explained that because of the failure of these conversations individual messages was not.
Earlier, Russian newspaper "Kommersant", citing sources reported that Putin and Poroshenko since early 2017, four times spoke on the phone. The last conversation took place on 21 February at the initiative of the Ukrainian side and lasted about 20 minutes.
Comments
comments