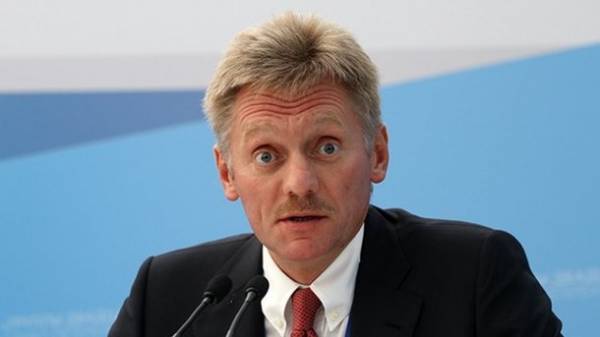 The Kremlin refused to debate on the effects of the Queen of France Anne of Kiev on the history of Russia or Ukraine, UNIAN reports.
So, the question about how the Kremlin refer to the statement of the President of France Emmanuel Makron regarding impact on the history of relations between Ukraine and France, Anna Yaroslavna, the press Secretary of the President Dmitry Peskov said: "you Know what it is, so to speak: Kievan Rus – it is in the history was – it is unlikely someone can dispute. There is nothing to add".
Yesterday it was reported that after the meeting with Petro Poroshenko, President of France Emmanuel macron recalled that the long history between Ukraine and France exists thanks to Anna of Kiev.
Earlier the President of Russia Vladimir Putin said during a visit to France that French-Russian relations began with the marriage of Anna Yaroslavna, the middle daughter of Yaroslav the Wise, Henry I, in 1051. "With the visit of Tsar Peter (the First. – Ed.) in France began the history of Russian-French relations. It has much deeper roots. The educated French public know about the Russian Anne – Queen of France," he said.
In turn, Poroshenko said that Russia has nothing to do with the Princess of Kiev Anna Yaroslavna and her are not gonna steal our history.
Comments
comments