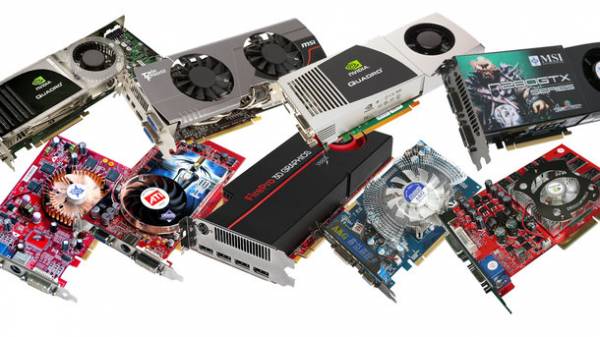 In Ukraine for three weeks is not enough graphics cards, motherboards and power supplies. And with the shortage faced not only Ukraine – all over the world now demand exceeds the offer in tens if not hundreds of times, writes UBR.
"Many vendors pre-orders for two months ahead," said senior marketing City.com Alexei Tikhonov.
It turns out that the deficit is to blame the so-called miners. Mining is the extraction of crypto currencies. It is based on the use of computing power of the graphics processing unit (GPU) graphics cards.
The essence of the earnings is that the computer of the participant solves mathematical problems in parallel with others. Who will do it first gets a reward. And the more powerful participant computing system for mining, the more he "mines" virtual currency.
The course of cryptocurrencies in the last months record increases, which only fuels the appetites of the miners. So, from the end of March of this year, Bitcoin has risen nearly 200%, today is 2 $ 680. Ethereum, in turn, has risen by 600% ($325 as of 23 must).
"According to our calculations, the cost of the graphics card while mining Ethereum is possible to "recapture" about six months", — said eneger on work with corporate clients of the company Skywell Stas berestovsky.
Not surprisingly, many entrepreneurs caught fire fast earnings on such business. But with each passing month it becomes more difficult to earn, and electricity tariffs in Ukraine are not encouraging.
For example, in China there are farms that operate on solar power and one employee. This structure allows you to earn much more. "Enough 3-4 months to get paid off farm for mining," — said Tikhonov.
But we should not deceive ourselves — if the current year cryptocurrencies show a manifold increase, in the past, for example, Bitcoin reached a level of above $ 1000 and then fell to $ 200.
Exchange cryptocurrency reminiscent of Forex, so there is pessimistic and optimistic scenarios, speculative and many other factors.
"Not to say that all manufacturers and sellers happy with the current situation, because I do not exclude that sooner or later the bubble will burst," — said the managing Department of computer components and network equipment MTI Ilkhom Sanginov.
Cash farm in garages and on balconies
The use of blockchain technology has led to the emergence of many different crypto-currencies, working according to different algorithms. The surge of the cryptocurrency market in 2017, which began in the first quarter and is still ongoing, caused by a new increased interest of investors, billions of dollars of investment, several major us companies, fueled by growth of stock quotes, recognized by Japan and the possibility of conversion to real currency.
Actively connect to earning virtual money and the citizens of Ukraine. "Ukrainians began to actively "mine" cryptocurrency on their computers. For this process just need a graphics card and a powerful PSU. The demand for these components has exceeded supply. Because of this graphics card with Mar rose mail in two, and some species — three times. To buy them is very difficult," said Stas berestovsky.
It should be noted that the computing power of a single powerful GPU for mining cryptocurrency is not enough, and the payback of such investments remains a controversial issue. However, the "gold rush" remains one of the reasons for the increase in shares of NVIDIA. "The visible demand of the video card the "top" level, which price starts from $650. The most popular are NVIDIA and AMD," said CVO & Founder business network Hubber Alex the Luzhkov.
For cryptocurrency mining are often collected system ("mining farm") with multiple (6-8) graphics cards. The number of supported cards is limited by the motherboard, most of the farms are suitable motherboard with 6-8 PCI-E connectors for graphics cards (but there is developed specifically for this purpose motherboard that supports up to 13 cards). To maintain such power systems require power supplies of large capacity, 1200 W or more, or a combination of two power supplies.
"For mining is primarily used powerful cards: today's chips, AMD RX series 560,570,580 and chips Nvidia GTX 1060, 1070, 1080 and a power supply capacity higher 600-1200 W," said UBR.ua Ilkhom Sanginov.
As told in the Ukrainian shops of electronics, the deficit seems like the new high-performance Nvidia GTX1080 and GTX1080ti, GTX1070, GTX1060 (the most popular among "miners"), and on average the solution (among the new products — GTX1050ti). Same thing with graphics cards on AMD chips. RX460, RX470 and RX480, RX560, RX570, RX580 fly like hotcakes. Increased demand for power from 600W and above. The miners also take SSD drives are very small amounts 64GB. The usual buyers looking for SSD 240GB.
"Since the beginning of this year we highlighted the growing demand for graphics cards. First and foremost this is not about gamers and crypto currency miners. They build their "farm" in garages, warehouses, offices and balconies. Buy video card from 3-6 pieces," said us managing partner, Internet shop F.ua Dmytro Pokotilo.
Gamers suffer
But every surge in demand initially leads to earnings of sellers and a sharp increase in sales, and then to an equally dramatic collapse of the market."In 2013, after the big surge was a failure, and the market was recovering for six months," says Ilhom Sanginov.
Already, some manufacturers ship the product sets (video card + motherboard), to meet the demand from gamers who are most affected by the unexpected shortage of lots intended for them. Soon the sellers can and do impose restrictions on the sale of goods in one hand, as a shortage of cards affects the market of other components — the rise in the prices of all components related to mining, be it motherboard or power supply.
"In the near future this problem will be discussed with the distributors, after which a decision will be made", — said the Manager in graphics cards ASUS in Ukraine Evgeny Newtire.
According to experts, such video card "are killed" for six months. Therefore, it is not excluded that soon in Ukraine there will be a mass of dismantled used systems markets at dumping prices.
Statistics of the returns mining graphics cards to the service center after-hour operation is up to 60% (in normal use, the return is only 1-2%) as the operation goes heavy on the graphics mode, the cooling system in excessive wear and damaged other components.
It is unclear what will happen with the manufacturer's warranty on graphics cards. After all, companies claim up to 3 years warranty on their goods. But, in fact, the gaming solutions are not designed for the 24/7 operation at high loads.
In the near future Ukraine will begin to receive decisions, sharpened by mining graphics card without digital outputs, and with the reduced warranty.
Now graphics card for mining cost 300-500 $ in day and night operation in overclocked mode for a few months, fail and come back under warranty, and the manufacturer has to compensate their cost.
How long will the hype around graphics cards and other components mynarski experts do not say. "Everything will depend on how long minerska fever associated with a high rate of cryptocurrencies," says Eugene Newtire.
Comments
comments