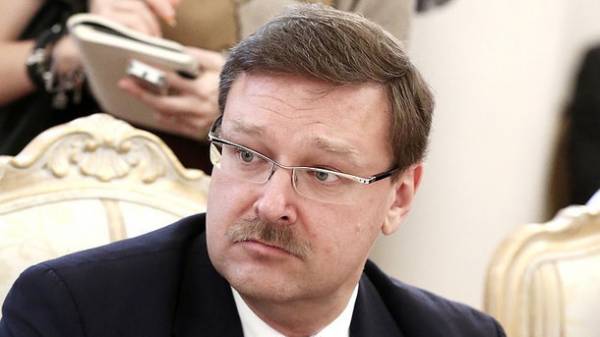 Moscow regrets the EU decision to extend sanctions and assures that they do not have any impact on the foreign policy of Russia, reports RIA Novosti.
So, Deputy foreign Minister Alexei Meshkov has called the sanctions against Russia are counterproductive and they do not contribute to the improvement of the relationship with the EU.
"All long been clear that sanctions are counterproductive, that they are not able to solve any problem that in terms of relations with Russia puts before itself the European Union. Is not just independent experts in the EU with figures showed that sanctions and our countermeasures primarily affects the economy of the EU countries. What happened the next extension of the sanctions," he said.
In the same spirit spoke and the Director of the European cooperation Department of Russian foreign Ministry Andrey Kelin.
"The sanctions have not achieved the goals for which they were conceived: not changed Russia's foreign policy and had no impact on the situation around the Ukrainian conflict", – said the diplomat told reporters.
In turn, the head of the international Committee of the Federation Council of Russia Konstantin Kosachev said that the EU decision on Russia pointless.
"I see no reason to comment on this senseless decision. Like the previous one, it is divorced from reality and has no added value from the point of view of the existing problems. Stamped, on the conveyor, the mistakes of the past, has no future", he concluded.
As it became known today, the Council of the European Union adopted the decision to extend for another six months economic sanctions against Russia for non-compliance with the Minsk agreements.
Earlier it was reported that European Union leaders agreed to extend economic sanctions against Russia.
The President of Ukraine Petro Poroshenko, in turn, called the decision to extend the sanctions fair.
Comments
comments