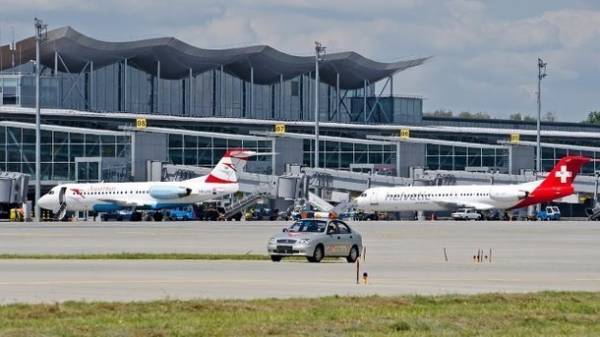 Hacker attack could not make failures in the computer system of issuing visas to foreigners on arrival in Ukraine, as the airports just in time backup system. This was stated by the "European truth" the head of the Department of consular service of the MFA of Ukraine Serhiy Pogoreltsev.
"Problems with visas to foreigners in "Borispol", "Zhulyany" and "Odessa" in connection with the virus was not. All switched to duplicate the program," he said, commenting on the systemic failures that have complicated the work of the Ukrainian airports.
As you know, recently Ukraine has introduced at the international airports "Boryspil", "Zhulyany" and "Odessa" the issue of visas on arrival for citizens of several dozen countries.
The diplomat said that the issue of visas was transferred to the standby mode before the risk of problems in connection with the spread of the virus Petya.
"Moved, not waiting for failures. Turn off our servers and has launched a programme of "Renome", which needs no network and Internet", – he explained.
As you know, 27 Jun largest hacking attackthat spreads the virus Petya, was subjected to Ukrainian banks, energy companies, government Internet resources and local network of Ukrainian media and a number of other large enterprises.
The attacks began almost simultaneously at about 11:30. Virus that locks computer systems, spread very quickly. It manifests itself in the failure of computers on a Windows platform, your computer restarts and the virus encrypts all the data on it.
Later, the postal and telecommunications of Ukraine issued a number of tips, compliance with which will help you avoid getting infected with a dangerous virus.
On the morning of 28 June, the press service of the Cabinet reported that large-scale cyber attack on corporate network and to the authorities of Ukraine was stopped.
Comments
comments