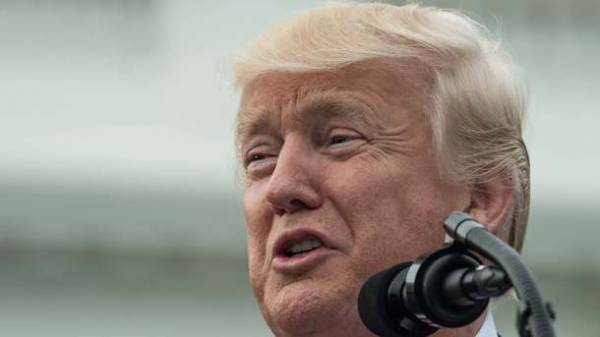 The U.S. Supreme court agreed to consider an appeal against the decisions of two lower courts, which blocked the decrees of the President of Donald trump about the ban on entry to the United States from six middle Eastern countries, the TV channel "112 Ukraine" with reference to the BBC.
However, the court gave the opportunity to some provisions of one of these decrees to partially enter into force. In particular, the court explained that the decree for the restriction on the entry you cannot apply to those who have long-standing relationships with people or businesses in the United States, but to all the rest.
The appeal against the decree as a whole will be reviewed by the Supreme court in October. According to the results of its consideration it will become clear whether this decree fully implemented or cancelled. The fact of the consent of the court to consider the appeal and to move some provisions of the decree's supporters trump took it as a victory.
We are talking about the so-called second anti-immigration Ordinance trump. This decree provided for a 90-day ban on entry to the USA for citizens of six middle Eastern States, predominantly populated by Muslims, and 120-day ban on the admission of refugees in the United States.
Second, the decree was prepared and signed after the courts suspended the previous one, the first anti-immigration decree similar content. He was signed by trump in January and provided an immediate ban on entering the United States for citizens of seven countries.
We will remind, the Federal court in Hawaii to block the decree of the President of Donald trump about the ban on entry into the country for migrants from a number of Muslim countries, extended its decision indefinitely.
Note, on 6 March, the President of the United States Donald trump signed a new version of the immigration Ordinance. Document suspends entry into the United States citizens of the six countries and the program of reception of refugees. In particular, in accordance with the decree, entry into the United States will be temporarily banned (90 days), the Sudan, Syria, Iran, Libya, Somalia and Yemen. The ban will not affect those who have a valid visa issued before January 27, or residence in the United States.
Recall, trump back in mid-February announced the signing of a new anti-immigration decree, but its signing was postponed due to the President's speech before both houses of Congress last Wednesday.
Comments
comments