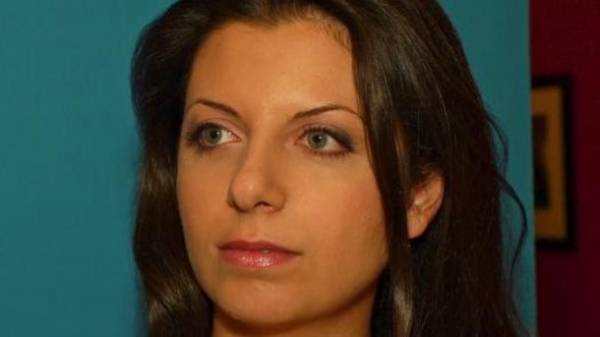 Chief editor of the Russian Sputnik and Russia Today Margarita Simonyan outraged by the statement of the President of France to address the media about the "false advocates".
In her opinion, the words of the French leader are not true.
"Now that's bad. Raise a glass of Crimean to the newly minted French President has stopped lying about RT and Sputnik. The Gap Makron. Cheap vaudeville about RT and Sputnik in the performance of the French President," wrote Simonyan on Twitter.
As writes RIA Novosti, TV channel "Russia 1" it is said that the Western media operating in Russia, are against the current government.
The logic of the Makron from Russia needs to expel in General, all the Western media, because absolutely all the Western media is always against (Russian President Vladimir) Putin and always campaigning for the Russian opposition, thereby, of course, trying to interfere in our elections," – said the chief editor of RT and Sputnik.
She also said that it will sue those who accuse them of lying without evidence.
"No false reports at RT was never, no evidence exists. Therefore, those who say the opposite, including "the environment" of the Makron, the channel is going to sue. Also for his words in the RT address will have to answer and the party program, which we announced in the Federal broadcast false propaganda. Hanging the label of "fake news" on every news message with which he disagrees, President of macron creates a dangerous precedent that threatens freedom of speech and journalism as a whole ", – said Simonyan.
Yesterday Emmanuel macron at a joint press conference with Russian leader Vladimir Putin said that was not allowed by the Russian media, Russia Today and Sputnik to his electoral headquarters during the presidential campaign, as they act as a propaganda Agency.
Comments
comments