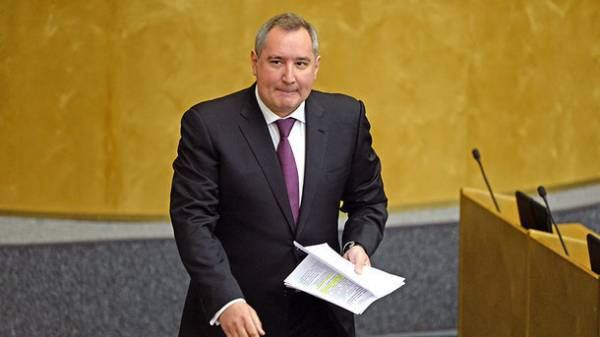 Deputy Prime Minister Dmitry Rogozin has called the US attempts to prevent the construction of Nord stream-2 "demarche Ogre who wants to become a vegetarian".
Informed diplomatic source in Brussels said that the United States put diplomatic pressure on EU member States to prevent the implementation of gas pipeline project Nord stream-2.
"The rejection of Nord stream, attempted to disrupt the negotiations on South stream, and so forth – is such a move on the Ogre who wants to become a vegetarian. "We will not consume Russian gas, generally will not." There is nothing we will not, we will Wallpaper to chew on. They believe that if we give them the gas, we are putting them on their knees. How? It's pure Commerce", – said Rogozin.
According to him, no reason to worry about the fact that Russia is suddenly "cover the gas", the other side is not.
"We earn foreign currency! We have plenty of other ways to get them to hear us and listen. Gas-and here?" – said Deputy Prime Minister.
Earlier it was reported that energy Ministers of the EU countries have not given the European Commission the mandate for talks with Russia on creation of a special legal base for gas pipeline Nord stream-2.
Comments
comments