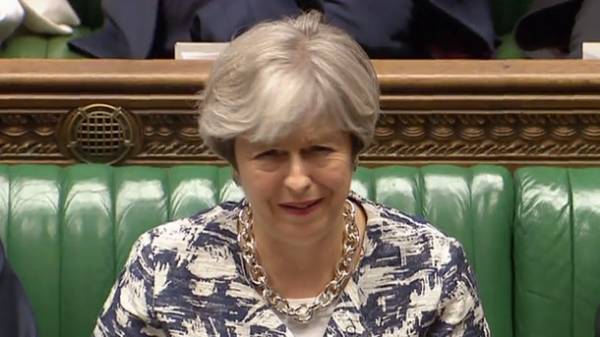 The British government unveiled a 15-page document, which outlines detailed information about the British citizens in the EU after Brexit, writes the Russian service Bi-Bi-si.
It States that all EU citizens living in Britain legally for a minimum period of five years, will receive the "status of settlers" and can bring into the country spouses and children.
From which date will be the period of stay in Britain, is still pending. EU citizens whose length of stay in Britain will be insufficient to obtain "status of settlers" will get two years to "settle their status."
EU citizens living in Britain should have the right to stay in the country after Brexit, said Monday Prime Minister Theresa may, speaking in the House of Commons.
The head of the government first outlined its plans to provide guarantees to EU citizens which she believes should "meet the concerns" residing in Britain, 3.2 million EU citizens.
However, any commitments on the future legal status of citizens must be mutual and guaranteeing the rights of 1.2 million British expats living on the continent stated may.
The leader of the labour party Jeremy Corbyn, criticized the government's plans: according to him, they neilyoungi, EU citizens are offered "too little, too late".
According to Corbin, Britain were unilaterally to guarantee the security of EU citizens immediately after last year's vote for Brexit.
As earlier reported, British Prime Minister Theresa may had made "an honest and serious offer" to the leaders of the European Union on the contentious issue of future rights of EU citizens, offering those who legally came to Brexit, the ability to obtain the same rights to employment, health and benefits as British citizens.
In turn, the President of the European Council Donald Tusk said that the EU expects to be able to find London a "fair" solution for citizens of the EU and the UK. At the same time, Tusk called voiced Mei offers on Brexit "worse than expected" of Brussels.
Comments
comments