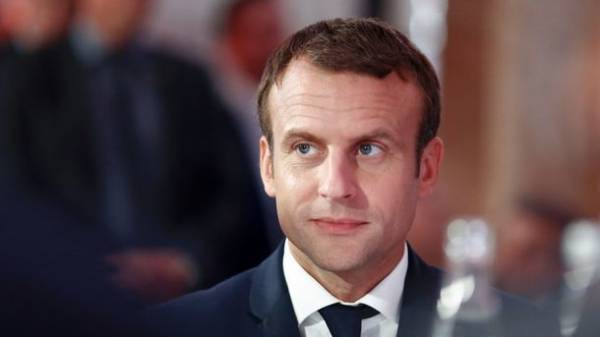 The French leader Emmanuel macron recalled that between France and Ukraine has a long history thanks to Anna of Kiev. He declared it on joint with the President of Ukraine Petro Poroshenko briefing, reports 112.ua.
He paid tribute to the daughter of Yaroslav the Wise, which has cemented relations between the two countries.
"Between our two countries is a very long-standing relationship, a very deep story, and You have dedicated some time today to pay tribute to Anne of Kiev. You showed how important the history of the XI century, is very ancient, of how deeply rooted our long-standing relationship," said macron.
Recall the dispute over Anna Yaroslavna began on 29 may during the visit of Russian President Vladimir Putin in France. There he was after a meeting with French leader Emmanuel Macron said the French-Russian relations began with the marriage of Anna Yaroslavna, the middle daughter of Yaroslav the Wise, Henry I, in 1051. "With the visit of Tsar Peter (the First. – Ed.) in France began the history of Russian-French relations. It has much deeper roots. The educated French public know about the Russian Anne – Queen of France," he said.
So, the President of Ukraine Petro Poroshenko said that Putin tried on the eyes of all Europe to steal in Russian history from Kiev Anna Yaroslavna – Queen of France.
Comments
comments