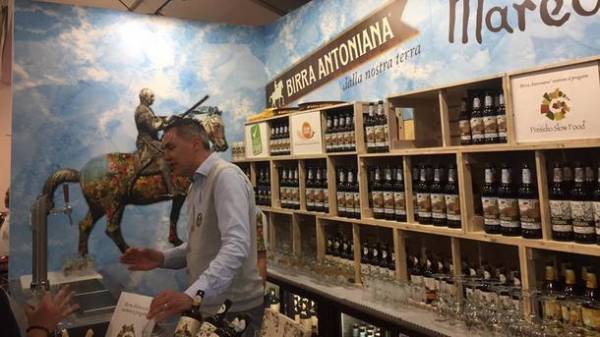 At a wine fair in Verona (Italy) the Russians were forced to remove from its stand of the wine of the annexed Crimea. This was announced by the Exhibitor, the project Manager engaged in the promotion of Ukrainian exports, Alexei in Russian].
According to him, the Russians at their booth promoted wines from the occupied territory. Then lubech informed about what is happening to the financial police of Italy. "I was attracted by the carabinieri, police, financial police and just the security", he said.
After that, the Russians removed the Ukrainian wine from its stand. "At the end of the day, I visited the stand of Russia. Ukrainian wine was removed from the stand. This victory is the result of joint actions of companies and public bodies (Embassies of Ukraine in Italy)," reported in Russian].
According to the representative of the MFA of Ukraine Mariana Betsy, Ministry of foreign Affairs sent notes to the Italian side and appealed to the administration of the exhibition with the aim of preventing the display of goods from the occupied Crimea.
Comments
comments