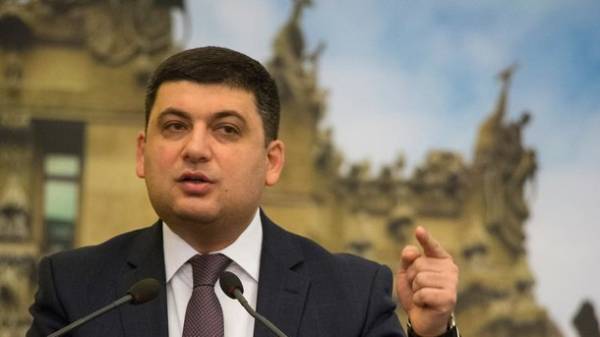 Vacancy for the post of Minister of information policy of the Minister of agrarian policy and food of Ukraine are opened. This was stated by Prime Minister Volodymyr Groysman in an interview to "Лига.net".
"Jobs yet, as the Parliament did not vote for the resignation of these two Ministers. I have my position on the matter expressed. They have personal motivation. I was against [the resignation]. Know and Taras [corner], and Yuri [stets]. But their decision was different, and I respect him. Now it is necessary that the Parliament voted, then open jobs, and the coalition will be able to make proposals to the Prime Minister on the appointment of new members of the Cabinet", – said Groisman.
The Prime Minister assured that the candidates to replace Kutovoy and Stec have not yet been discussed.
"Such discussions were not. More than that, for me, names mean little. For me it is important that these people were quite professional and were able to give the result in the specific sphere of its activity", – said Groisman.
We will remind, the Minister of agrarian policy and food of Ukraine Taras Kutovoy resigned because of a desire to return to the business, and the Minister of information policy Yuriy stets said about the resignation for health reasons.
Comments
comments