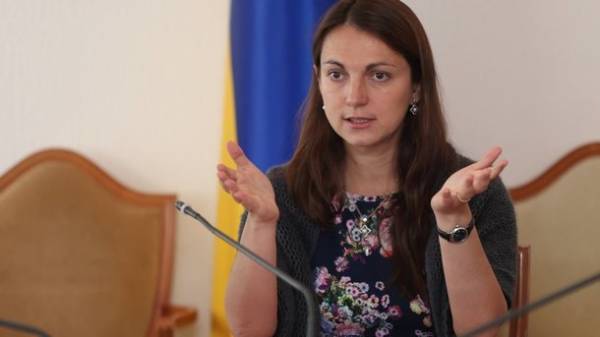 The Russian factor should not become an obstacle to Ukraine's accession to the European Union and NATO. About this site "Today", commenting on the outcome of the 19th summit EU-Ukraine, said the head of the parliamentary Committee on foreign Affairs Anna hopko.
According to her, no need to search for "zradu" and pitfalls that was not made General statements at the summit.
"Those are very important questions that have been uttered. The summit was an opportunity to speak roaming to be canceled between Ukraine and countries-members of EU, the question of release of hostages, the question of the Ukrainian investment forum in Brussels, the issue of reform and investment in our GTS. Why do we need a statement which would not reflect our national interests in full scale, as we wanted to. So let's work to deepen the cooperation, as, for example, the Association Agreement, which from September 1 will take effect," said hopko.
See also: Brexit should not prevent Ukraine in relations with EU – Poroshenko
The head of the Verkhovna Rada Committee believes that we must now focus on the implementation of the Association Agreement.
"I why asked the question Stoltenberg (during his speech in Parliament, July 10 – Ed.). It was the essence of that, is it the Russian factor, you are so afraid of? Although in 2008, when they are not giving map to Ukraine and Russia began its aggression (against Georgia, then against Ukraine – Ed.) maybe it is time, finally, not to ignore the Russian factor? Of course, the issue of combating corruption in Ukraine remains open, but the Russian factor should not restrict Ukraine's aspirations to NATO and EU", – said Anna hopko.
Recall yesterday in Kiev ended a two-day summit Ukraine-EU, which was attended by the top leadership of the European Union. The website "Today" offers an opportunity to learn about the outcome: what was discussed, what was agreed.
Comments
comments