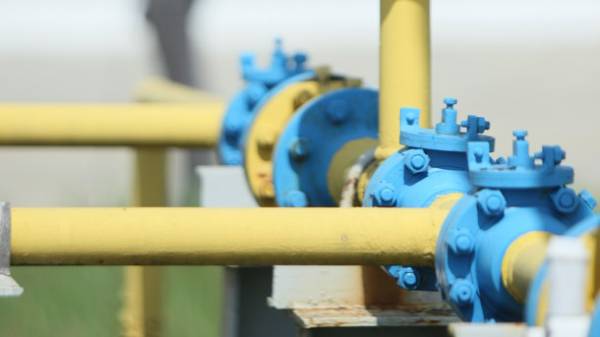 Ukraine after the end of the heating season 2016-2017 increased gas reserves in its underground storages (UGS) by 38.3%, as evidenced by operational data "Ukrtransgaz".
So, since March 22, when they were the smallest ones gas reserves in underground storage facilities this year, on June 24, the store added 3 billion 105,8 million cubic meters from 8 billion 100,43 million cubic meters to 11 billion 206,23 million cubic meters.
Current inventory is 17.1% more than for June 24, 2016 (9 billion 572,09 million cubic meters), but 3.7% less than June 24, 2015 (11 billion 635,06 million cubic meters) and 21.2% less than at 24 June 2014 (14 billion 227,05 million cubic meters). Including the period from 1 to 24 June 2017 Ukraine joins UGS 1 billion 162,88 million cubic meters of gas or 48,45 million cubic meters/day, while in may the daily fix averaged 51,86 million cubic meters.
The daily injection of about 50 million cubic metres per day during June-September 2017 will allow the country to join in October, which marks the beginning of the heating season, with reserves of about 16 billion cubic meters Heating season 2016/2017 years Ukraine started in mid-October, with reserves of 14.7 billion cubic meters.
At the end of February 2017, chief commercial officer of NJSC "Naftogaz of Ukraine" Yuriy Vitrenko predicted that in terms of injection of gas into storage for the next heating season, the company has the same conservative plans, just as before the heating season 2016/2017 years.
Remind, approved by the Cabinet of Ministers the plan of measures on preparation of the energy for the autumn-winter period 2017/2018 years suggests that Ukraine until November 1, 2017 must accumulate in UGS 17 billion cubic meters of gas.
Comments
comments