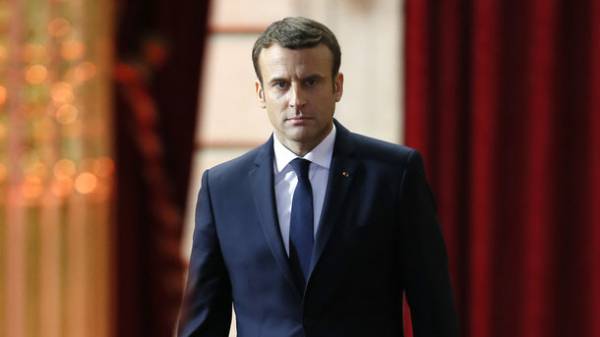 The new President of France Emmanuel macron, the French promised to return the confidence and provide reliable protection.
"The French seventh may chose hope and the spirit of victory. The responsibility that I was entrusted, is a great honor, the importance of which I am aware. The world and Europe need more than ever in France," he said at the Elysee Palace.
"My mandate will be guided by two needs. To return to the French confidence. It will be a slow, necessary work. I am convinced that the France will not weaken. The French will be better protected. The whole world will follow the words of France. Together we will show an example of people who know how to defend its principles: democracy and the Republic ", – he added.
Recall, France was the second round of presidential elections. The first round was held on 23 April, the struggle was continued by macron, who scored 24,01% of the votes and the candidate from the party "national front" marine Le Pen with 21.3% of votes. According to the interior Ministry, Makron prevailed with a score of 66,1%, while Le Pen won 33,9% of the votes.
Hollande to the highest office in the Fifth Republic was occupied by Charles de Gaulle, Georges Pompidou, valéry Giscard d'estaing, françois Mitterrand, Jacques Chirac and Nicolas Sarkozy.
Today, may 14, macron has officially become the President of France.
Comments
comments