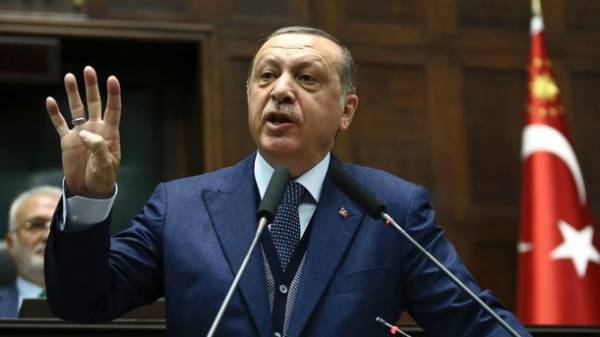 The German government has notified Ankara that the guards of Turkish President Recep Tayyip Erdogan, against whom in the United States, a criminal case on the fact of clashes in Washington, will be denied entry to Germany. On it informs German edition Welt am Sonntag, citing an anonymous source, reports the TV channel "112 Ukraine" with reference to Deutsche Welle.
In Hamburg, where it will arrive Erdogan, on 7 and 8 July will host the G20 summit.
The Federal office for the protection of the Constitution warns that Hamburg would be street battles between supporters and opponents of the presidents of Turkey and the United States with the participation of the Kurds, and various left-wing and right-wing extremists.
Only in Hamburg there are about 600 supporters in Germany banned the PKK. In total, according to various reports, Germany has about 14 thousand followers of the PKK. And Erdogan's visit to Germany, the Ministry noted, will lead to the mobilization of both sides.
May 17, the guards of the President of Turkey attacked in Washington protesters with Kurdish symbols.
Comments
comments