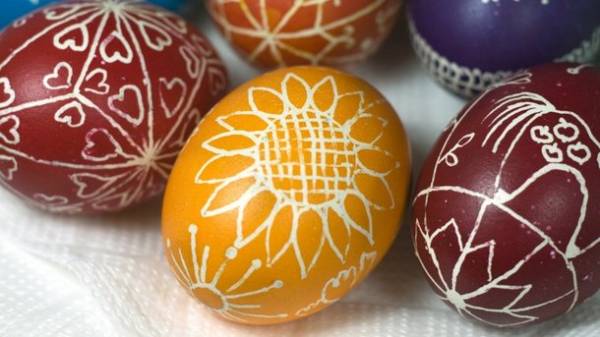 Tomorrow we celebrate the Bright Resurrection of Christ. One of the main attributes of this holiday — egg. Today they are prepared for every taste: painted, painted, lace, beads.
Psychologist Olga Perekopivka offers to look what variant give preference to your loved ones, because it can tell a lot about their character, especially about the hospitality and the ability to cook.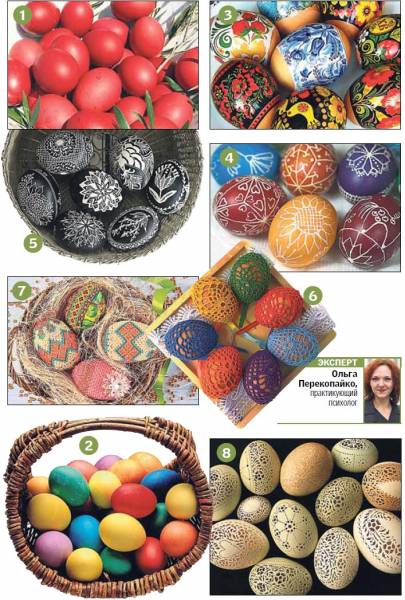 1. You prefer to go to someone to visit, not to accept guests at home. You can even grab some Goodies with you, but the food is most likely not your strong point. Yes, you as something and not really get upset about this. For now, no problem, you can go into any supermarket and buy a ready meal or order it on the house.
2. You are a very hospitable people, and you are always a pleasure to invite a lot of friends with whom you can not only eat well, but plenty of fun. However, you prefer to cook traditional dishes.
3. Not a problem for you, when guests come. Especially no matter formal party or not, because you do not bother what to cook and how to surprise them. You the best phrase in this situation: "the rich and happy". And all that you have in the fridge, ready to reheat and spread. But long to spend time get-togethers you don't like: there are a lot of different things that need to be done.
4. Guests for you is very important and responsible, you come to the match with all responsibility: in advance of meals, considering the tastes of the invitees. You will never be in a hurry to cook a dish and always ready to bring their innovations to the old recipes.
5. For friends and acquaintances who come to visit you, there is always a mystery: what will surprise you this time. They will never see on your table some of the banal or familiar dishes. Each time it advances. You can cook dishes of different countries, to use products in unexpected roles. For example, from tomatoes to create a dessert. For you cooking is a kind of meditation and relaxation.
6. You will never look for a reason to gather with friends, colleagues, neighbors. The main thing — to have desire and mood, and you have it almost always. Now rarely meet such an open and friendly person. Even you have prepared the tea seems to be the most delicious on earth, because you have it seasoned with his sincere feelings and emotions.
7. You like, so you have prepared the food was not so much rich, as beautiful, as bright. You can buy a lot of different magazines with the latest trends in food, luxury products and create something amazing. A delicious or an Amateur — will know by the reaction of the guests. It's fun and interesting!
8. Who is able to impress with culinary masterpieces, it's you. But this is often not for everyone. Are you ready to spend a lot of effort, time and money to learn how to cook some exotic dish, but it is important for you to get pleasure from this process. While tasting this masterpiece can only the closest people, and even then rarely.
Comments
comments