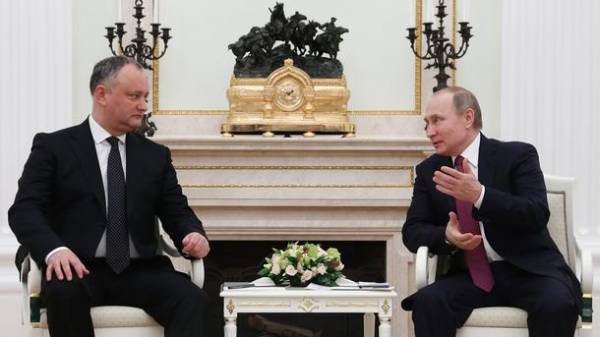 The President of Moldova, Igor Dodon said that the Russian Federation has made the decision on Amnesty for Moldovan labour migrants, reports "RIA Novosti".
"As you know, during a meeting with Russian President Vladimir Putin discussed a separate issue for migrants. Yesterday the decision on Amnesty on migrant workers from Moldova," he stated in a briefing on Wednesday.
In January, the President of Russia Vladimir Putin after talks with the Dodon said that at his direction, the Commission formed at the level of the security Council dealing with the issue of Moldovan migrants in Russia.
According to him, in Russia more than 250 thousand citizens of Moldova who have immigration violations.
"Those who have relatives in Russia, can inform them that the migration Amnesty has already begun", – said Igor Dodon.
According to him, "from today for those who are in Russia illegally, comes into force a mechanism where they can legalize their stay. You need to contact the local branch of migration control," he stated.
He stressed that such orders have already been sent to all offices. "This mechanism will operate for 20 days, until March 20. Those who are now in Moldova, and is 17.5 thousand people with disabilities, including administrative, in the next few days will be able to enter the territory of the Russian Federation", – said the head of the Republic.
Dodon stressed that "these orders passed by the Customs service of the Ministry of internal Affairs".
We will remind, during visit to Moscow, Igor Dodon promised to cancel the Association Agreement Moldova-EU.
Comments
comments