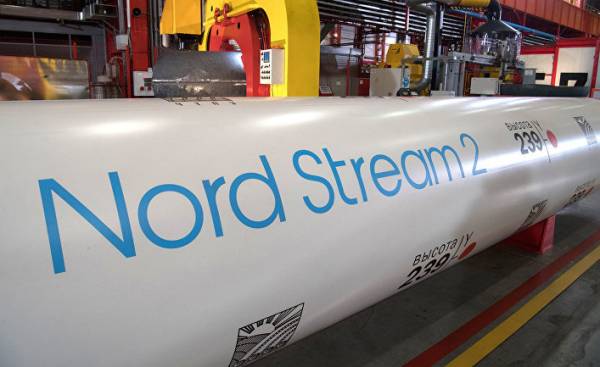 The President of Ukraine Petro Poroshenko has linked the attempts of Russia to build a gas pipeline "Northern stream-2" with the intent to "punish" Ukraine, using the transit of gas as an instrument of political and economic pressure.
Special discontent in the Kremlin, according to the President, is the decision of the Stockholm arbitration satisfaction of a number of claims of "Naftogaz of Ukraine" against Russian Gazprom.
"This is an extremely serious threat to Ukraine, which forms the Russian Federation, the purpose of which is not economic or energy. The goal is to deprive Ukraine of $ 2 billion that it receives for transit. This is revenge for Stockholm, it was revenge for drastic anti-corruption reforms. And the USA has shown us full support," — said the head of state in an interview to Ukrainian TV journalists, which was broadcast on Sunday evening, June 25.
As reported, Naftogaz received the decision of the Stockholm arbitration proceedings against Russia's Gazprom regarding gas supply contract. According to the head of Naftogaz, Andrey KOBOLEV, the arbitral Tribunal fully dismissed the claims of Gazprom on the principle of "take or pay".
Recall that the mutual claims of Gazprom and Naftogaz on a contract for the sale of gas account for about 45,7 billion and 17.9 billion dollars (without interest — 36.7 billion dollars and 14 billion dollars), respectively.
Comments
comments