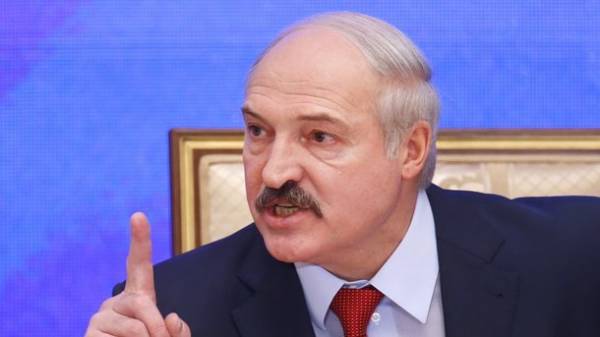 President of Belarus Alexander Lukashenko said that Ukraine is one of the priority markets for Belarusian goods. He said this after talks with Ukrainian leader Petro Poroshenko.
According to him, the current trade turnover of 4 billion dollars. may be doubled.
"Ukraine is one of the priority markets for Belarusian goods. Ukraine for Belarus is the second largest trading partner. In 2016, the year the turnover was close to $ 4 billion, which is 10% more than in 2015 year. For the first six months of this year, the growth rate is even higher. The co-chairs of our joint intergovernmental Commission assured us that within two years we will reach the level of 8 billion we have agreed Today to accelerate work on the creation of new cooperative enterprises in various sectors. We will work together to produce any products that are in demand in international markets. Thousands of goods," – said Lukashenko.
See also: PHOTO. The head of the state border service fainted at the meeting Poroshenko and Lukashenko
He noted that, despite the progress in cooperation with Ukraine, they can be much higher.
"Last year in Ukraine by our joint ventures, was collected more than 2.5 thousand of Belarusian tractors, about 180 harvesters, nearly 500 lifts and more equipment. This good results, but they are much lower than those you need to focus," said the President of Belarus.
Read also: Poroshenko Lukashenko confirmed aggression from the territory of Belarus will not be
It is noted that the presidents agreed to strengthen work in the field of export credit and to establish interregional relations.
"We agreed that the first interregional forum will be held in Gomel, the second – in Ukraine, at home teeth because it is responsible for this" – said Lukashenko.
We will remind, today the presidents of Ukraine and Belarus hold talks in the framework of the official visit of Alexander Lukashenko to Kiev.
Comments
comments