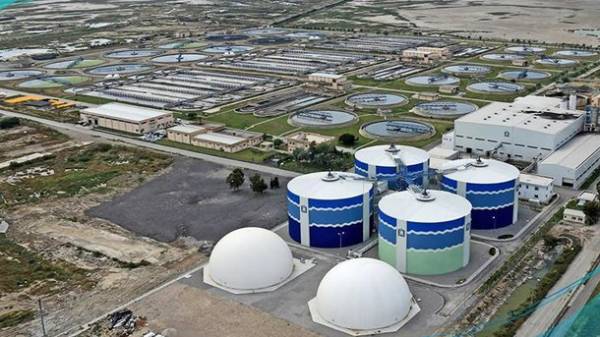 Dnipropetrovsk regional state administration has attracted UAH 320 mln of investments for the construction of a biogas plant at the sewage Dneprovodokanal. A Memorandum between Dneprova, the city Council of the Dnieper, the water utility and the investor was signed on 26 June. About this on his page in Facebook said Yuri Golik, Advisor to the Chairman of the Dnipropetrovsk regional state administration Valentin Reznichenko.
"Environmental project. The most advanced technology in the world. The first such production in Ukraine. And all this – in the river. Biogas power plant on effluents from Dneprovodokanal. Electricity production in year 25 of 500 MW. Today's investor, the RSA, the city Council of the Dnieper and Vodokanal have signed a Memorandum. All design and technical documentation is ready. This is the direct path to the session of the city Council and receipt of investor to sublease land for the enterprise. This is to ensure that within fifteen months to be built and earns a modern biogas plant in the river, which would resolve the decades unsolvable problem of wastewater treatment Vodokanal", – he wrote.
Golik said that the project will provide new jobs in the region and will bring additional taxes to the local budget, and also noted the coordinated work of the state administration and the city Council of the Dnieper.
"320 million investment over 250 km from the front line. Just because we believe. And this is only the first investments are scheduled for this year. Ahead – three modern chemical plant in the Industrial Park and CHP MSW. And this is through investment in the billions," – said adviser to the head of regional state administration.
As previously stated, the Chairman of Dnipropetrovsk regional state administration Valentyn Reznichenko, the growth of regional socio-economic indicators of Dnipropetrovsk is one of the real results of the decentralization process in the country. "We are implementing the initiatives of President Petro Poroshenko on decentralization processes in the state, showing in specific cases the extent of the growth opportunities for local communities," said Valentin Reznichenko.
Comments
comments