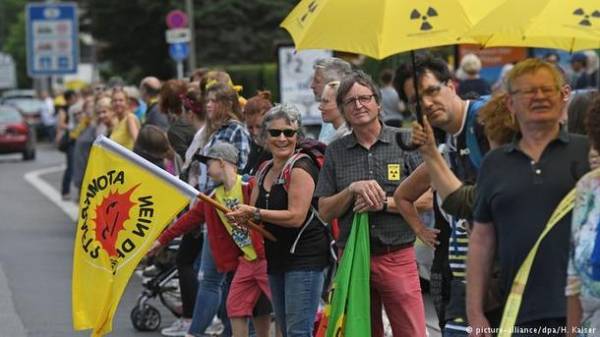 Activists from Germany, the Netherlands and Belgium United today in a "human chain" and demand the immediate closure of two reactors of nuclear power plants in Belgium.
As Deutsche Welle reports, "a human chain" protest was joined by opponents of nuclear energy from three countries who came to protest against the work of the Belgian nuclear power plants in Tihange and Dul.
They lined up at the intersection of the borders of Germany, the Netherlands and Belgium, requiring the closure of reactors. According to the organizers, the demonstration came about 50 thousand people.
The demonstrators called for the immediate cessation of work of nuclear reactors "Tihange-2" and "Dul-3", for security reasons. It is reported that both installations have problems, due to existing microcracks.
A "human chain" extends to a distance of about 90 km from the NPP "Tihange" in the Belgian Yui via Liege and the Netherlands to the German Aachen.
Recall that the urban region of Aachen is judged against the Belgian nuclear power plants in Tihange, which has more than 30 years. At the same time in several countries of Europe, particularly in Germany, France and Switzerland have programmes for the gradual abandonment of nuclear energy.
Comments
comments