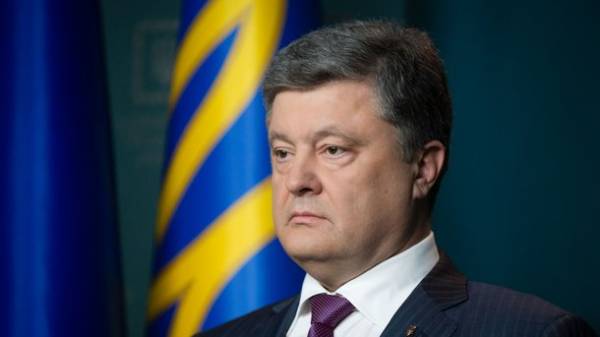 the project of the pipeline "Nord stream – 2" which will pass from Russia to Germany through the Baltic sea is a serious threat to Ukraine. This was stated by President of Ukraine Petro Poroshenko.
"This is a very serious threat for Ukraine, which forms the Russian Federation. The main purpose of which is not economic or energy, the goal is to deprive Ukraine of two billion dollars it receives for transit. This is revenge for Stockholm, it was revenge for drastic anti-corruption reforms in the energy sector…", − said Poroshenko in an interview to Ukrainian TV channels.
We will remind, the European Commission wants to negotiate with Russia on "to Northern stream-2". At the beginning of September 2015, the Russian "Gazprom" and Shell, OMV, E. On. signed a shareholders ' agreement the joint project company, which will deal with the construction of the gas pipeline "Nord stream-2".
The project "Northern stream – 2" involves the construction of two pipelines with a total capacity of 55 billion cubic meters of gas off the coast of Russia through the Baltic sea to Germany. The pipeline is planned to be build next to the "Nord stream".
As noted by the Chairman of the Board "Gazprom" Alexander Medvedev, the capital cost of the "Nord stream-2" is expected at 8 billion euros, however, together with the cost of borrowing the amount can reach 9.9 billion euros.
By estimations of Chairman of "Naftogaz" Andrey KOBOLEV, the pipeline does not contribute to the diversification of gas supplies to the EU and provides the EU access to new sources of gas. Also, according to KOBOLEV, the implementation of the project "Northern stream-2" will lead to the fact that the points of entry of Russian gas to the EU will be concentrated almost exclusively in Germany. However, the existing pipelines between the North of Germany and the countries of Central and Eastern Europe do not have sufficient capacity to deliver the necessary volumes of gas in the Eastern European regions.
Comments
comments