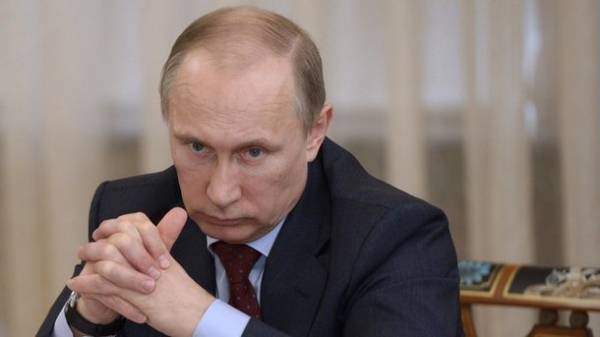 Psychologist, expert on nonverbal communication Valentin Kim believes that the President of Russia Vladimir Putin began to behave in public is insecure, which before him never was observed. "Straight line", during which he answered questions of Russians, has shown the uncertainty of the master of the Kremlin, writes "Obozrevatel".
"Putin's behavior has really changed," he said.
According to the expert, for the President of the Russian Federation is characterized by two action style in public.
The expert noted that during the foreign visits of Putin has always behaved with restraint. When the Russian leader is at home, surrounded by its own journalists, Kim said, he becomes relaxed and laid-back.
"He allows himself to taunts, polopoly jokes, shows his superiority. He demonstrates his leadership qualities," – said the psychologist.
The "last "line people" were characterized by the fact that Putin was acting more awkward than usual. Putin is not typical. There are a lot of signs of insecurity, inhibition, apprehension," explained Kim.
"Very strange for Putin's demeanor when he interacts with his subjects," – said the expert.
Comments
comments