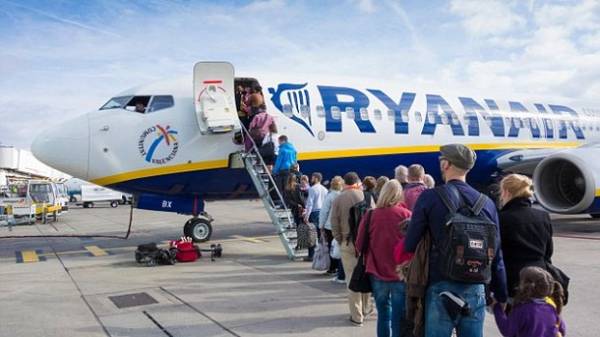 Ryanair has canceled the release of the Ukrainian market, because the country had a strategic vision of air transport industry as a whole. This was stated by Prime Minister Volodymyr Groysman in an interview with "New time".
"I gathered everybody who is relevant. It is important that we clearly understand the development strategy and where we are going," he said.
The Prime Minister said that brought to the issue of Ryanair's investment office, government, Ministry of Infrastructure and the airport "Borispol". The Ministry was instructed to develop a strategy for the development of airports.
According to Groisman in Kiev should be aviakhab international airport "Boryspil", the airport and low-cost airport – for example, "Gostomel". The Prime Minister is confident that "Hostomel '" can be a low-cost airport, which will increase the overall potential of civil aviation in Ukraine is 2-3 times.
SEE ALSO
Entry of Ryanair in "Gostomel" costly for Ukraine – experts
Groysman stressed that the new agreements with Ryanair you need to achieve a win-win for the state and the private carrier conditions, and the benefits of this must have a passenger.
"It's a challenge that I put before the Ministry of Infrastructure, before the office of investment and airports as Prime Minister," – said Groisman.
The Prime Minister says that initially did not know about signed by Minister of infrastructure Volodymyr Omelyan the Memorandum with Ryanair. Groisman said that the Ministry proposed terms that no one not previously discussed. And this, according to him, led to the fact that Ryanair has acquired the right to refer to this document in the course of negotiations.
"It was a weak bargaining position from the very beginning," – said Groisman.
Recall that Ryanair July 10, announced the cancellation of the planned entrance to Ukraine after the airport "Borispol" has violated the agreement reached in March this year, the Ministry of Infrastructure officials of the airport and its current General Director Pavel Ryabikin. Later it became known that the airline is ready to resume talks with Ukraine.
Comments
comments