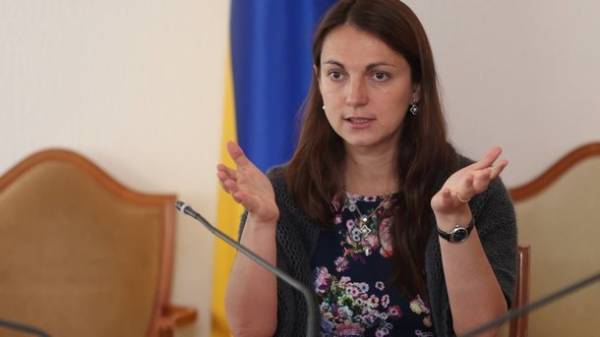 The Ukrainian gas transportation system is an important advantage in the liberation of the occupied Crimea and occupied territories of Donbass. About it in interview "LB.ua" said the Chairman of the Committee on foreign Affairs Anna hopko.
She noted that if Europe will cease to use the services of Ukrainian GTS, it may lose interest in sanctions against Russia.
"The fact that through the territory of Ukraine is gas in the whole of Europe – this is our advantage. If you remove this advantage, the interest of many European partners, which holds support sanctions against Russia, will gradually disappear. We will lose a tool to ensure a peaceful settlement of the conflict in the East, because our transmission system is the trump card for the peaceful return of Donbas and Crimea. Plus for Eastern Europe the consequences of the North stream-2 are also under question," said hopko.
She believes that a new package of sanctions the United States is one of the toughest that directly affect the interests of "Gazprom" – the main donor of the Kremlin regime.
"Russia's actions in the Donbas, and Crimea, especially in relation to human rights violations, do not add arguments to the house of representatives that the sanctions do not take. To the national security of the US sanctions against Russia is very important. That is why both parties reached a consensus on this issue in the Senate, and it is likely that such a consensus will be in the House of Representatives," says hopko.
Recall, June 20, Washington imposed new sanctions against Russian natural and legal personsinvolved in the illegal annexation of Crimea and war in Donbas. Under the sanctions were the Deputy Minister of economic development of the Russian Federation, private military companies and pseudorange "DNR".
It was also reported that on June 14, the U.S. Senate overwhelmingly approved a bill to expand sanctions against Russia, Republicans in the House of representatives rejected the bill and decided to send it to another Committee for international Affairs, is a quick voting for him.
Comments
comments