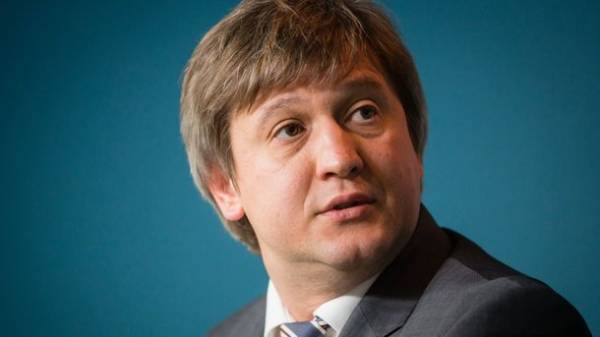 Finance Minister Alexander Danilyuk said, believes that the economic recommendations of the IMF useful for Ukraine, the Minister said in an interview with "the Business capital"
"We would never have signed on to reforms that would harm our country. The program of cooperation with the IMF is a joint work, and all that is written in the Memorandum, for the benefit of the state", – said danyluk.
"All the activities referred to in the Memorandum with the IMF, aimed at macro-financial stabilization and the development of our economy, the fight against corruption," he said.
According to him, the IMF's recommendations provide answers to questions that are key to the state and society.
"Therefore, as chief negotiator, I very carefully work with the IMF to all that is written in the Memorandum was relevant and highly effective for Ukraine", – said danyluk.
He also noted that the problems of privatization, pension reform, and combating corruption knows not many people. "And the responsibility you take on a unit," he said.
We will remind, the IMF mission on the results of work in Kiev reported the need for technical revision of the draft laws and their parliamentary support, concerning pension and land reforms, reviving the privatization and to ensure concrete results of anti-corruption efforts.
On 3 April, the IMF approved the allocation of Ukraine the fourth tranche of the extended Fund in the amount of $ 1 billion. Money started to arrive at the NBU on 5 April.
The entire program provided Ukraine with about $ 17 billion, of which Kiev has already received 8.7 billion dollars.
According to calculations of the international rating Agency S&P, the next tranche of the IMF, as well as the related funding from external donors is likely to come to Ukraine in the second half of 2017 – provided that Ukraine makes progress in carrying out key land and pension reforms.
Comments
comments