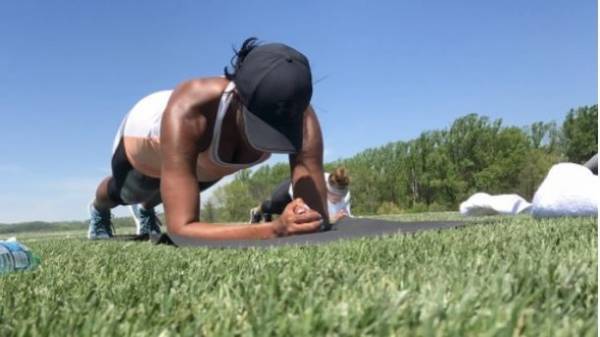 Former first lady of the United States Michelle Obama gave a morning workout in the open air.
Photos with group training she shared in Instagram.
"When I lived in the White house, on weekends, I would often arrange such training for their girlfriends. No matter what each one had a completely different fitness level. These lessons reminded us that if we want to take care of others, first of all we should take care of themselves. And although I'm no longer in the White house, I continued this tradition and want to share some photos," she signed a series of images.
On pictures 53-year-old Michel surrounded by other people engaged in sports in the middle of the field.
She also noted that exercise helps to improve not only their forms, but also mental health, fight depression and lift mood.
When I was at the White House, I often hosted bootcamp weekends for my close girlfriends. It didn't matter that we were all at varying fitness levels. Our bootcamp weekends were a reminder that if we want to keep taking care of others, we need to take care of ourselves first. And even though I'm no longer at the White House, I've continued this tradition and wanted to share some photos. My girlfriends have been there for me through all kinds of life transitions over the years – including a pretty big one recently! – and we've done our best to stay healthy together. Whether it's a bootcamp or a walk around the neighborhood, I hope you and your crew can find some time this summer to be healthy together.
Comments
comments