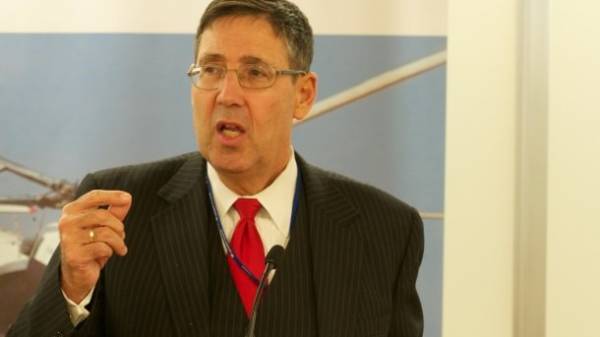 The President of Ukraine Petro Poroshenko and his American counterpart Donald trump during a meeting is likely to discuss the war in the Donbass and sanctions against Russia. This opinion was expressed in interview to "Today," former U.S. Ambassador to Ukraine John Herbst.
"I think Russia's war against Ukraine would be an important issue. I think the question of sanctions will be raised. I think the process of promoting reforms will be important. And President of the trump always very interested in the economic and business issues. So maybe they raised the issue of Ukrainian-American economic cooperation," said Herbst.
He also believes that the presidents can discuss how to resolve the conflict in the Donbas through diplomatic channels.
"I think the war and the diplomatic process will be discussed. I'd be surprised if the President trump will ask Ukraine to make concessions," – said the diplomat.
As it became known, Petro Poroshenko next week, June 19, will make a two-day state visit to the United States, where he will meet with Donald trump.
Full interview with John Herbst can be read here.
Comments
comments