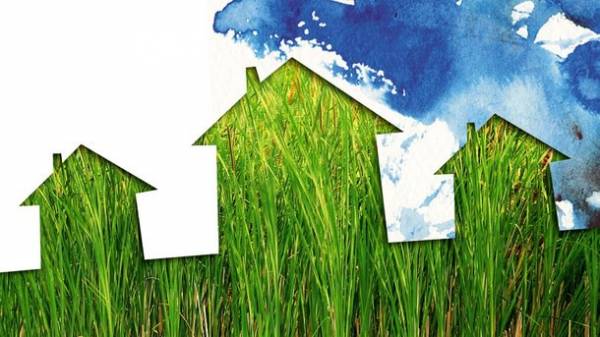 The Verkhovna Rada adopted on second reading and in whole draft law "About energy efficiency of buildings" (No. 4941-d). The decision was supported by 259 people's deputies.
As noted during the consideration of the bill, Deputy head of the parliamentary Committee on construction, urban development and housing Alyona Babak, in preparation for the second reading the draft law was sent to 202 amendments, 159 of them were approved, 43 rejected.
According to Babak, in comparison with the first reading, the document refined the definition of the energy audit, and separate the concept of the energy audit and specialist survey engineering systems.
Also corrected the definition of minimum requirements to energy efficiency of buildings and a clear-cut list of buildings for which energy efficiency certification is mandatory.
In addition, in preparation for the second reading the draft law specifies the procedure of professional certification of energy auditors, defines the requirements to activities of such entities, their responsibilities and the procedure for control of their activities.
The document was also supplemented by an article on self-regulating organizations in the field of energy efficiency as the norms of European Union directives require the presence of independent institutions in the field of energy efficiency.
"We will improve the methodology for identifying energy efficiency in buildings, introduce the profession of energy auditors and the demand for it. We hope that this bill will be of benefit to the Ukrainian economy, Ukrainian citizens, and for all of us as taxpayers who have to pay for energy services in budgetary institutions", – said Babak.
As noted by Vice Prime Minister – Minister of regional development, construction, housing and utilities Gennady Zubko, the law also will allow to create in Ukraine a transparent working environment in the market of energy audit.
As reported, in the first reading the draft law "On energy efficiency of buildings", the Parliament adopted on 4 April 2017.
The document envisaged the introduction of mandatory energy efficiency certification for construction sites with medium or significant class effects, as well as for buildings with a total heated area of over 250 square meters, where located the bodies of state power or bodies of local self-government and municipal organizations in case of carrying out of their reconstruction or modernisation of such buildings.
In addition, mandatory certification of energy efficiency of buildings provided for in the case of entities of measures to improve energy efficiency, provided they receive government support for this purpose.
The provisions of the law concerning certification of energy efficiency of buildings did not extend to industrial buildings and non-residential agricultural with a low level of energy consumption, buildings for worship and religious rites, cultural heritage, temporary structures and detached buildings with a heated area of less than 50 sq. m.
We will remind, on June 8, the Verkhovna Rada adopted the bill No. 5598 On "energy efficiency Fund".
Comments
comments