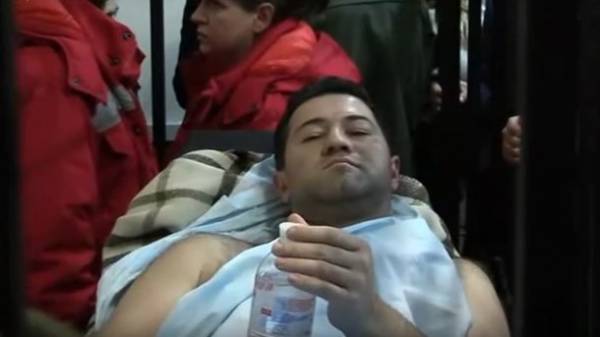 Solomenskiy district court of Kyiv questioned the staff of the Institute of cardiology named. Academician Strazhesko Maxim Sokolov about the state of health suspended the head of the SFS of the Roman Nasirov. As demonstrated by the witness at the time of inspection Nasirov objective data about the threat to his life was not. According to Sokolov, Nasirov was contact, met the doctors who were able to collect a history of his condition.
As noted by the witness, the preliminary diagnosis Nasirov coronary syndrome, which suggested that he needed to lie down. Later he set the final diagnosis – essential hypertension of the second stage of the third degree.
"Hypertension in our country is suffering, 12 million people, 20% of calls "emergency" in the course of a year, patients with hypertension. Part of these people goes to work, performs some functions. In my opinion, this is some restriction," – said Sokolov.
Previously, the Solomensky district court refused to conduct a forensic examination to determine the health Nasirov. Request by his lawyers, noting that it is necessary to determine whether he can participate in court hearings. However, the investigating judge Alexander Bobrovnik came to the conclusion that the grounds for such an examination no.
We will remind, in present in Solomianskyi district court held the hearing on the remand ousted the head of GFS Novel Nasirova. The prosecution as alternatives to detention requested record for Ukraine bail – two billion hryvnia.
Roman Nasirov is suspected of abuse of office and embezzlement of public funds in the amount of over UAH 2 bn. The consequence considers that Nasirov, acting in the interests of the Deputy Onishchenko, the "gas business" were arbitrarily granted a number of enterprises the possibility of tax liabilities in installments. The official charges in the address groundless.
On 3 March, the Cabinet Nasirova was removed from the post of Chairman of the SFS, with responsibilities for the head office to the acting Deputy head of the GFS Miroslav Sold.
Comments
comments