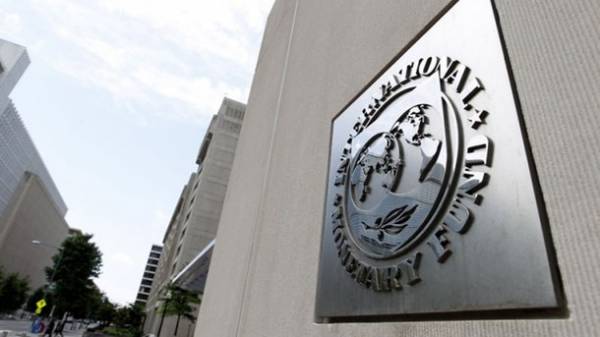 Question the next revision of the economic program of Ukraine in the framework of the extended financing facility (EFF) is not yet included in the agendas of meetings of the Board of Directors of the International monetary Fund (IMF). About this informed the official representative of the Fund Jerry rice during traditional press briefing in Washington on Thursday, June 22.
"Negotiations with the Ukrainian authorities continue. But I don't have any concrete data to tell you", he replied to a journalist's question about the timing of the inclusion of Ukraine in the agenda of the IMF Board of Directors.
Earlier, the Deputy Executive Director from Ukraine to the IMF Vladyslav Rashkovan said that the draft agenda of the meetings of the Board of Directors, the Secretariat usually sends to the Executive Directors for two-three months before the meetings.
"I mean, today, in June, we know exactly what topics will be discussed at the beginning of autumn, after summer vacation," said Rashkovan.
As reported, the head of the International monetary Fund (IMF) Christine Lagarde thanked the President of Ukraine Petro Poroshenko for the progress made to date in the framework of eff EFF.
We will remind, the IMF mission on the results of work in Kiev reported the need for technical revision of the draft laws and their parliamentary support, concerning pension and land reforms, reviving the privatization and to ensure concrete results of anti-corruption efforts.
On 3 April, the IMF approved the allocation of Ukraine the fourth tranche of the extended Fund in the amount of $ 1 billion. Money started to arrive at the NBU on 5 April.
The entire program provided Ukraine with about $ 17 billion, of which Kiev has already received 8.7 billion dollars.
According to calculations of the international rating Agency S&P, the next tranche of the IMF, as well as the related funding from external donors is likely to come to Ukraine in the second half of 2017 – provided that Ukraine makes progress in carrying out key land and pension reforms.
Comments
comments