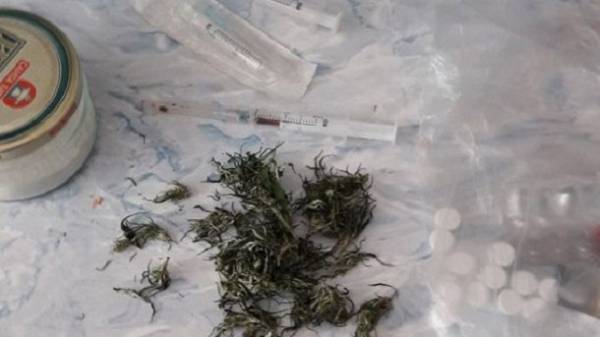 In Nikolaev militiamen detained group of drug dealers. The offenders were detained during sale of the next party of narcotic substances in the Ship district of the city, the press service of the National police in the Nikolaev area.
The group sold extract of opium and cannabis, which were made alone, as well as quantities supplied amphetamine and methadone to drug-addicted inhabitants of the city.
As militiamen established, the criminal group consisted of four people aged 40 to 71 years, among whom were unemployed and previously convicted. The founder of drug trafficking was the eldest of them is 71-year-old woman.
"The intruder has equipped their homes with the whole system control: video surveillance and communication needs. To give instructions "subordinate," she was only one press of the call button. Therefore, when the product came, drug addicts, the landlady checked whether it is in the range of regular "visitors" and isn't a prying, and then disposed of rather further actions by trained providers, according to the Department, Although she had no contact personally with customers, still took care of providing them with suitable conditions and outfitted the drugs near his house."
In the premises Nurkadilov law enforcement officers conducted more than 10 searches during which the seized narcotic drugs in the amount, according to preliminary estimates in excess of 400 thousand hryvnias. Thus, among the substances seized was a concentrate of poppy straw, opium, cannabis, diphenhydramine, methadone, cannabis, precursors and funds for drug use. Also, police found the proceeds Delco – about 10 thousand UAH, received in half a day.
Upon detention, the police investigators of the police initiated criminal proceedings under part 2 St. 307 criminal code of Ukraine "Illegal production, manufacture, purchase, storage, transportation, shipment or sales of narcotic drugs, psychotropic substances and their analogues". Sanction this article provides deprivation of liberty for a term of from six to ten years with confiscation of property.
Members of the group are detained, they are brought suspicion. The investigators of the regional Prosecutor's office prepared the petition for election offenders of a measure of restraint in form of detention.
Comments
comments