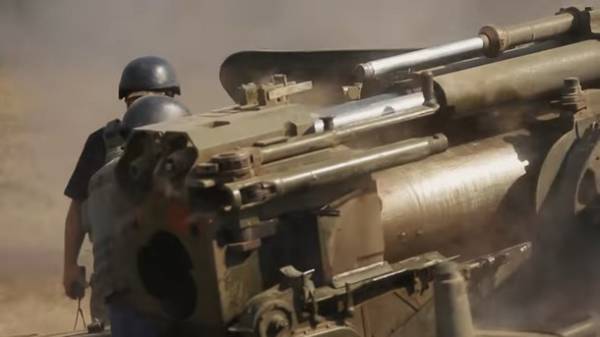 The heads of state and governments of the EU summit on 22-23 June, listen to the advice of their representatives in the Normandy format – the President of France Emmanuel Macron and German Chancellor Angela Merkel, about the situation with the implementation of the Minsk agreements on Donbass. This was stated on Wednesday, June 21, in Brussels, a senior EU official on condition of anonymity.
"You know that we are at the stage of consideration of further action with the restrictive measures against Russia", – said the European official.
According to him, will be a kind of technical discussion of the situation around Minsk agreements.
Answering clarifying question, the source explained that several EU member States believe that the extension of sanctions related to the implementation of the Minsk agreements may not be automatic. Need recommendations, which are expected from Him and Merkel, on the basis of which corresponding conclusions will be drawn.
Then, the procedure goes to the level of the EU Council, which may decide by written procedure, and after the consolidated opinion of the European Council, individual States can block possible solution.
"We should wait for recommendations," said the source, who thus gave to understand that the sanctions are likely to be extended.
"This will result in a legal decision to extend the sanctions. Then there will be a political decision (the EU – Ed.) and then they were accompanied by a technical procedure," said a functionary of the EU.
Informed diplomatic source in the EU said that the summit itself would not be to make decisions about the extension of economic sanctions against Russia. A legally valid decision taken by the EU Council.
We will remind, President of Ukraine Petro Poroshenko will soon hold a meeting with his French counterpart Emmanuel Macron.
As reported today in Minsk held a regular meeting of the Trilateral contact group.
Comments
comments