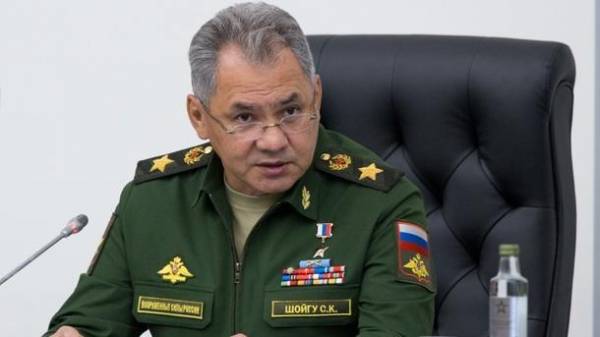 The Minister of defence of Russia Sergey Shoigu said and his intention to restore military relations with Japan. He stated this during a visit in Tokyo, reports "RIA Novosti".
He hoped that the friendly relations between the armed forces of the two countries.
"I am convinced that this meeting will contribute to the strengthening of friendly relations between the armed forces of the two countries and development of mutually beneficial military cooperation. I would like to assure our Japanese colleagues in readiness for constructive work to restore military ties," — said Shoigu.
As announced on 22 February, Russian defense Minister Sergei Shoigu, in 2017 Russia plans to deploy in the Kuril Islands one division of his troops to protect the area.
At the Ministry of foreign Affairs of Japan said that sorry about the intention of Russia to militarize the Kuril Islands, deploying its troops as it contradicts Japan's position, which considers them its own territory.
We will remind, in December of 2016, Japan has allowed the deployment of US military bases in the South Kuril Islands, if the Russian Federation will give them to the Japanese side.
Note that Japan claims the four southern Islands of the Kuril ridge: Iturup, Kunashir, Shikotan and Habomai. The Japanese authorities believe that these Islands are their territory in connection with concluded in 1855 a Treatise on trade and borders. In Russia believe that the Islands became part of the Soviet Union at the end of the Second world war.
Comments
comments