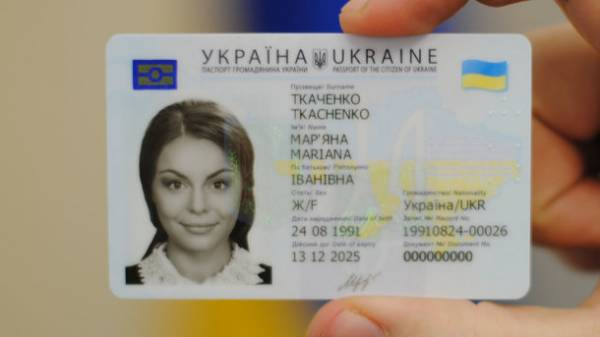 The head of the State migration service of Ukraine Maxim Sokoluk said that as of 19 April were issued more than 3.2 million biometric passports, and by the end of 2017 it is expected the issuance of 2 million
"Total number of issued biometric passports and 3 million 240 thousand 705" said Sokolyk at a meeting of the Cabinet of Ministers of Ukraine on Wednesday.
The service has issued more than 3 million such documents, and the Embassy of Ukraine abroad, about 140 thousand passports.
The migration service expects that by the end of the year will be issued about 2 million biometric passports.
In 2017 planned to purchase another 230 workstations for the issuance of passports, but must be at least 470.
Prime Minister Vladimir Groisman has instructed Vice Prime Minister-Minister of regional development, construction and housing and utilities Gennady Zubko to ensure coordination of the interaction between the Migration service and local authorities on the transfer of services on registration of passports at the local level.
Earlier it was reported that Ukraine has resumed the services for the issue of foreign ID-passports.
Comments
comments