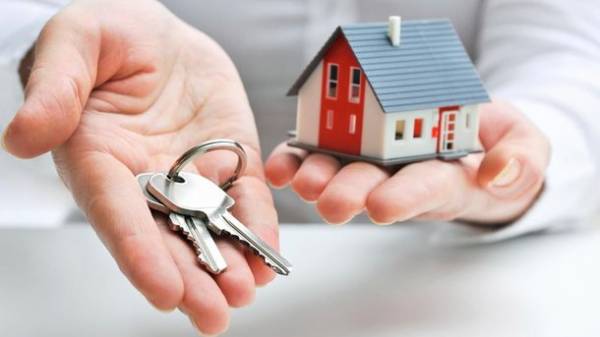 According to analysts ' estimates, to give loans for housing is ready, only five banks. At the same time, to the clients requirements have become more stringent, and the annual rate has remained at an average of 22-23%. Add another few percent for insurance and notary fees when applying for a loan. For comparison, in Switzerland the average rate of 1.7% per year in Germany – around 2% in the US at 3.7%. According to Ivan Kudoyarov, a specialist of the real estate market in Ukraine, such high interest rates because of the significant risks. That is why most of the banks still does not restore the mortgage programs. In Europe, a different culture of lending and a more trusting attitude of the people towards the banks themselves.
At current rates of Ukrainian in the ten years of the loan additionally pays an amount double the value of the apartment itself, analysts estimated. Therefore, the mortgage in our country is beneficial mainly to those who lack only a certain part of the money to buy a home. And only in already commissioned homes. The objects that are still building, to an apartment on credit is almost impossible, says the President of construction Corporation "Riel" Rostislav Miller. To give credit to housing, which exists only in the plans, the Bank does not agree, as property rights cannot be pledged.
That is why many developers offer buyers discounts and a program of deferred payments. Unlike mortgages, the installment is directly with the developer and under small percent. However, the first payment shall be not less than 40%. And besides, most programs are only valid until the completion of the complex. While mortgage loans can be paid over 20 years.
Some developers offer payment by installments and for a longer period – up to 10 years. According to Yaroslava Chapko, Director of City Development Solutions, in this case, it is added to the exchange factor and appear additional annual rates. For example, in Kiev, on average, this figure is 14-17% per year.
Now in the economy segment, such programs enjoyed almost every second buyer. While the mortgage issue in less than half a percent of future owners. According to experts, European interest rates on housing in Ukraine will be available no earlier than 2-3 years after the final stabilization of the economic situation. In the current environment banks are not willing to take such risks. At the same time, without loans, for example, Kiev would have to raise money for new housing in 10-15 years, analysts estimated.
Comments
comments