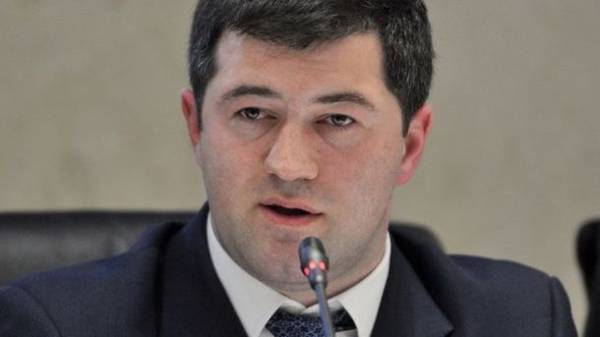 The party "Block of Petro Poroshenko" in the Verkhovna Rada has not prepared and does not intend to make any statements, appeals on behalf of the faction, which can be regarded or interpreted as political pressure in the case of Roman Nasirov, suspended during the investigation from the position of head of the State fiscal service. This reports the press service of the BPP.
"It is possible that individual members of Parliament, including of the BPP can make their own appeals regarding the case of Roman Nasirov. However, any initiative of individual MPs cannot be regarded as the position of the faction. The fraction of party "Petro Poroshenko's Block" all their decisions are made at meetings of the factions and only after they are supported by a majority of the members of the faction they are imposed on the public level", – stated in the message.
The BPP said that any politician or official should be solely responsible for violation of the law, especially for corruption.
"National anti-corruption Bureau is an independent body charged with the responsibility of combating corruption. Given this, the fraction of party "Petro Poroshenko's Block" will not accept any applications or appeals that may interfere with the conduct of a transparent and legitimate investigation of corruption acts and to obstruct the establishment of the rule of law, accountability of officials, politicians, participants in the schemes of illegal enrichment, regardless of whatever position they may hold or what political party they would belong to," reads the statement.
Earlier in mass media there was information that deputies of the BPP allegedly offered to accept the appeal to the President, Prime Minister and Prosecutor General urging them to intervene in the situation with the "pressure" Nasirov.
We will remind, on March 2, Novel Nasirova handed suspicion. During this time he became ill. According to lawyers, the suspect was delivered when the President of the SFS was already unconscious, which is illegal.
Roman Nasirov is suspected of abuse of office and embezzlement of public funds in the amount of over UAH 2 bn. The consequence considers that Nasirov, acting in the interests of the Deputy Onishchenko, the "gas business" were arbitrarily granted a number of enterprises the possibility of tax liabilities in installments.
Yesterday, 3 March, the Cabinet Nasirova was removed from the post of Chairman of the SFS, with responsibilities for the head office to the acting Deputy head of the GFS Miroslav Sold.
Comments
comments