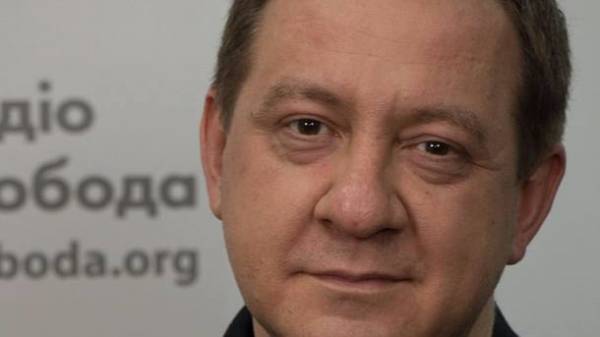 Against Russia has not imposed real sanctions that could topple the Putin regime, freeing the Crimea with the Donbas. This opinion was expressed in comments "Apostrophe" Russian journalist muzhdabaev.
In his opinion, Russia has adapted to Western sanctions and learned to get around them.
"The current sanctions rather demonstrate the unity of the West in assessing the actions of Russia than a real fight against the Putin regime. Of course, sanctions take much inconvenience, but they are quite soft and easy to get around and they do not cause heavy damage to the Russian economy," said Muzhdabaev.
He believes that the West has no political will to really "hit" in Russia, that would have quickly resolved the issue with the Russian aggression against Ukraine.
"Against Russia still has not imposed these sanctions. The West has no political will to confrontation with Putin to go to the end. At this stage Putin is in the operating condition of absolute mistrust – all understand that it can seriously about something to agree, but have a lot of pressure to topple his government, the West is still not decided. Once that decision is made, the events in Crimea and Donbass will develop very differently," – said the Russian journalist.
He explained that not only Europe is dependent on Russian energy, but Putin is well tied to it.
"Russian raw materials, which becomes Western Europe, Putin is feeding with its penal system and the army. Of course, all missiles that hit Syria and the shells and bullets that fly in the direction of Ukraine, equipment of "little green men" – all purchased with the money of the taxpayers of Western Europe, which it pays for gas. As soon as that will be – we will deal with a completely different Russia, which significantly diminished desire to dictate terms, especially to Ukraine", – said Mojtabai.
We will remind as it was reported yesterday, Washington imposed new sanctions against Russian individuals and legal persons involved in the illegal annexation of Crimea and war in Donbas. Under the sanctions were the Deputy Minister of economic development of the Russian Federation, private military companies and pseudorange "DNR".
Comments
comments