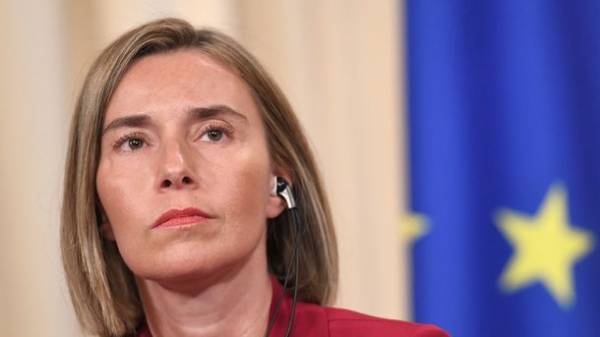 Ukraine, Montenegro, Albania and Norway joined the EU Council decision to extend sanctions against the Russian Federation imposed in connection with its aggression against Ukraine.
This is stated in the Declaration of the High representative of the Union for foreign Affairs and security policy Federica Mogherini on behalf of the EU on the accession of certain third countries with restrictive measures in respect of actions that cause harm or threaten the territorial integrity, sovereignty and independence of Ukraine.
She recalled that on 13 March 2017 the Council of the EU decided to extend sanctions against 150 people and 37 entities have until September 15 of this year because of the threat to the territorial integrity of Ukraine. These measures include the freezing of assets and ban on entry into member countries of the EU.
"The candidate countries Montenegro and Albania, and the countries of the European free trade Association, member of the European economic area Norway, as well as Ukraine joined the Council decision (EU)", – stated in the message.
The Declaration stated that these four countries have pledged to harmonize their national policies with the decision of the EU Council.
In turn, the European Union take note of this decision and welcome it.
Comments
comments